As you know, I have been making a huge effort to cut down on the number of potentially toxic chemicals that we use as a family. Nail Polish is probably one of the biggest offenders when it comes to nasties, with many brands still using unnecessary and harmful chemicals.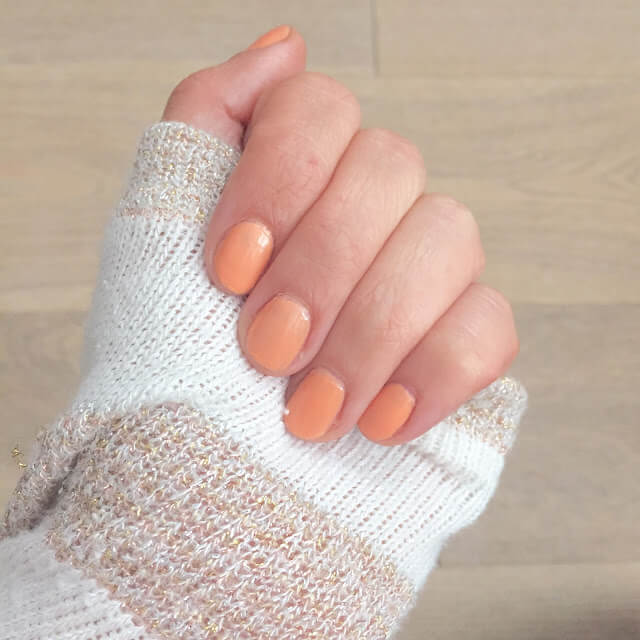 Many nail polish brands seem to have moved towards being free of the big 3 or 3 Free i.e free from Dibutyl Phthalate or DBP, Formaldehyde and Toluene. However increasingly, there are more and more brands now which are actually 5 Free which is even better. This means that they have eliminated the 5 harshest chemicals which are Formaldehyde, Toluene, Formaldehyde Resin, Camphor and DBP .
I am so damn happy that
Zoya
thankfully is one of those brands. Zoya has an enormous collection of beautiful, great quality nail polishes in all the hottest shades and they are also pretty easy to get hold of. I snapped up this lil beauty in Wholefoods' beauty section but you can often find Zoya in nail salons and there are heaps of stockists online.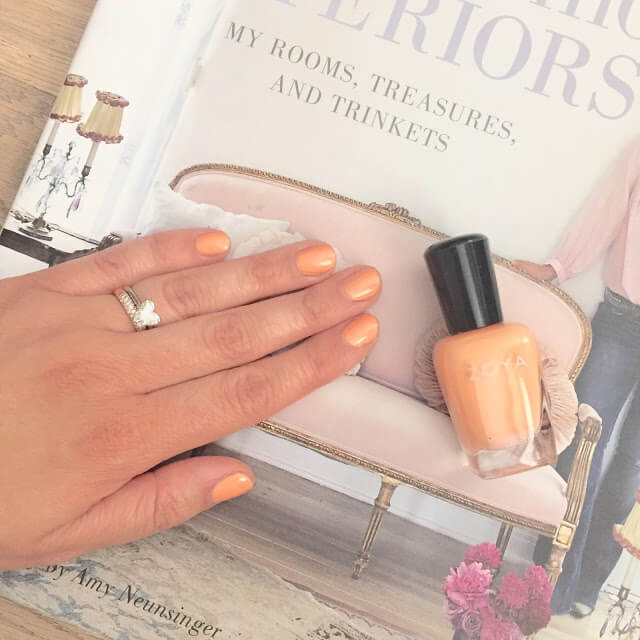 This polish is called Cole which was originally released for Peter Som's SS14 collection at New York Fashion Week. Cole is an extremely wearable warm peachy cream and the hint of peach makes it heaps more interesting than most neutrals. I think that this, along with the
Juicy from Kure Bazaar
which I blogged about last month, are going to be my summer stapes. Although I'm pretty sure there's ALWAYS room for a few more......