Since I was first pregnant with my daughter a few years ago, I suddenly became more aware of all the chemicals that we are exposed to throughout our daily lives. I have tried to avoid nasty chemicals as often as possible but since going through something of a health scare a few months ago I have decided that as a family we should eat cleaner -cutting out processed foods and lowering our consumption of sugars and non organic fruit & veg. I have also given my beauty regime a bit of an overhaul too and I am gradually making the transition towards cosmetics and beauty products that are more organic and more organic and non toxic. I'm going to use up what I have left of my existing products and when they run out, the intention is for them to be replaced with products free from harmful chemicals and preservatives.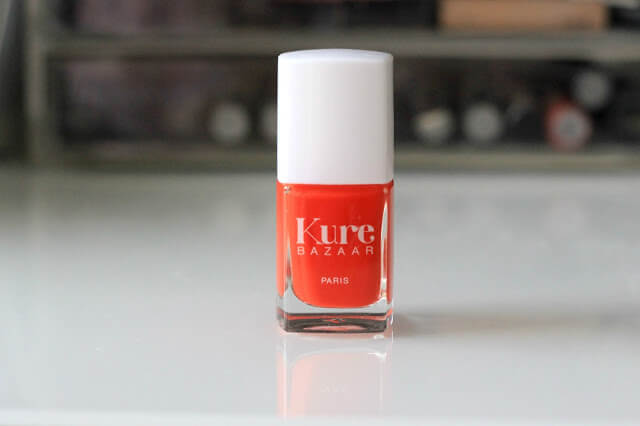 My biggest issue is of course my favourite beauty product of all- Nail Polish. I have cut down on my beloved gel polish as I have been noticing that I get headaches whenever I apply it (but don't worry I am looking in to ways of extending regular manicures which I will blog about very soon).
Fortunately for me, more and more brands are ditching the nasties such as Formaldehyde and Toluene. This amazing new brand Kure Bazaar which I discovered on my trip to Fortnum & Mason the other week is not only free of the four most toxic chemicals often found in nail polish but UP TO 85% of the formul derived from natural products such as wood pulp, cotton, potatoes and corn!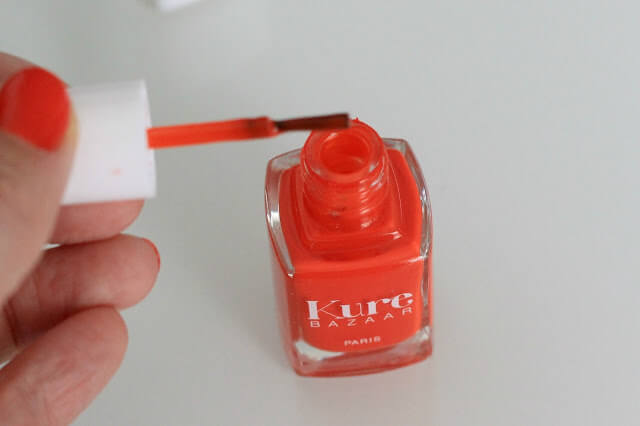 Ok so it all sounds lovely but the question everyone wants to know is does it actually work as well as old fashioned nail polish?
The answer is 100% yes!!!
I actually got 3 days out of this and that is unheard of for me. Sadly I'm a one-day-and-it-chips girl. The Kure Bazaar colour range is quite lovely too, I treated myself to this summery orangey red called Juicy and it has been on my fingers & toes for the past week or so. I now definitely have a good excuse to pop back to
Fortnum & Mason
's beauty room!!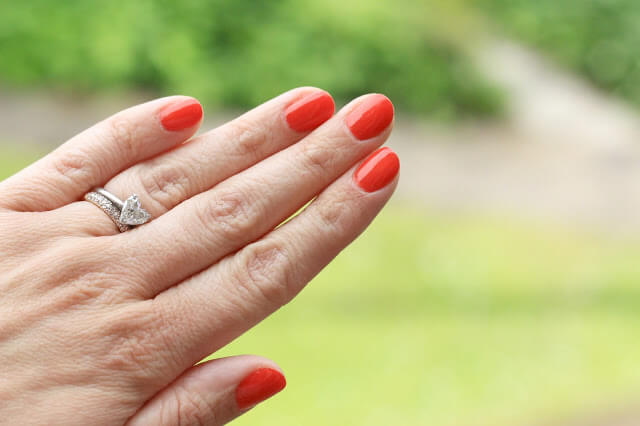 Have you tried any organic or natural beauty products that you would recommend? I'm thinking of writing a more detailed blog post of my findings in future.