Walking past the Phillip Lim 3.1 boutique the other day, I was stopped in my tracks by this amazing handbag in the window, which you'll probably have seen if you follow me on Instagram. The Quill triangle bag above is just everything! The colour, the shape, perfect! So here I am a few days later basing an entire style post around it!!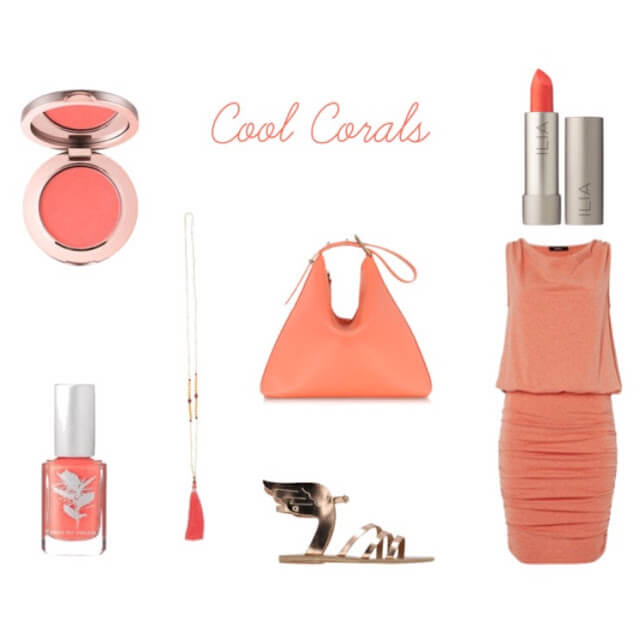 I'm in love with corals and peaches if you haven't already guessed by the blog layout and my regular blog posts about my quest for the perfect peachy toned nail polish! I love these shades all year round but especially in the summer as it looks amazing next to a light tan. The
Baukjen
dress works great for day & night and I have been obsessing over these rose gold
Ancient Greek Ikaria sandals
for sooooo long, I need me some!!
I have tried to include non toxic make-up brands in this set, the
Priti
NYC polish in Super Trooper Rose is 5 Free. The lipstick is called Voila by
Ilia
which is a gorgeous eco friendly brand. The blush is clementine by
Delilah,
a brand which i discovered in my tour of
Fortnum & Mason's
new beauty department and the formula is paraben free.
Ooooh and of course how could I forget the stunning tassel necklace from
Hush
which goes with pretty much everything!!
Obviously I wouldn't wear the entire outfit in one go but no prizes for guessing which colour my summer wardrobe will be based on this summer :)