The weekend before last we were all extremely excited to be invited to a very very special birthday party to celebrate Thomas the Tank Engine turning 70 years old. The party was held at the British Museum, I have never been before (I am half Greek and well we all know the dramas about the British Museum housing the controversial Parthenon/ Elgin marbles.... ) Anyway, I feel a bit silly for not visiting sooner because the building is absolutely spectacular. Thomas's birthday was absolutely fantastic, both E and Rufio are in to Thomas in a big way at the moment so I knew how much they would love this party and I feel very fortunate to be able to take them to such events thanks to my job.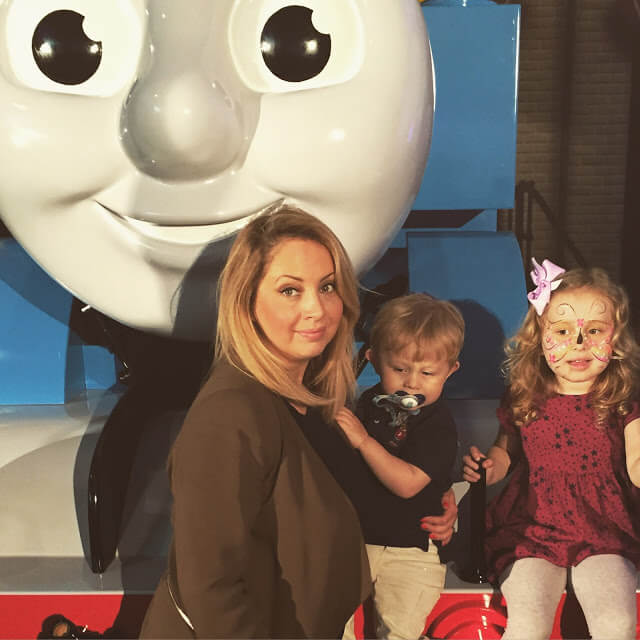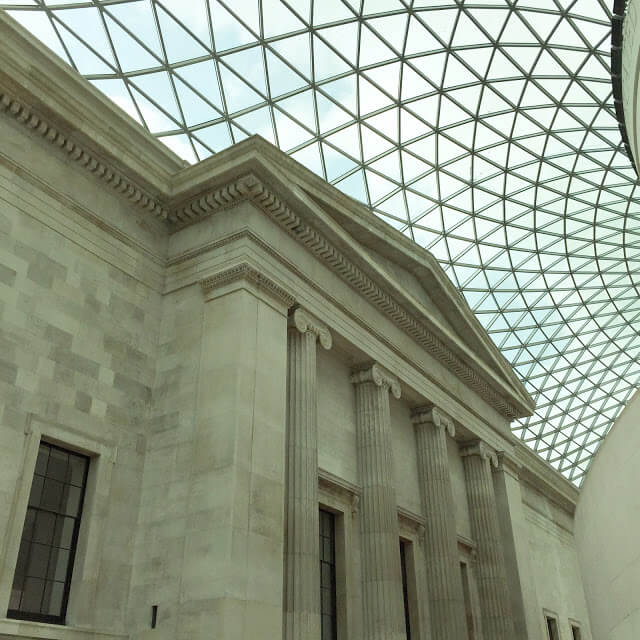 When we arrived Rufio was still asleep and E made an immediate beeline for the face painting! She has never had her face painted before as she's usually too impatient to wait in line. So this time I was really proud of her for being so patient and when her turn came, she jumped confidently on to the chair and asked the lady for a rainbow butterfly. Three is such a gorgeous age, I love watching her confidence grow as she becomes more and more independent. I have to remind myself sometimes that she is still really just a baby, albeit a very very tall one!
Now that Rufio is nearing two, he often wakes up in a bit of a grump and it takes a while for his mood to improve. Thankfully not today though, he was super excited to wake up to an almost life-size Thomas and some of his celebrity friends.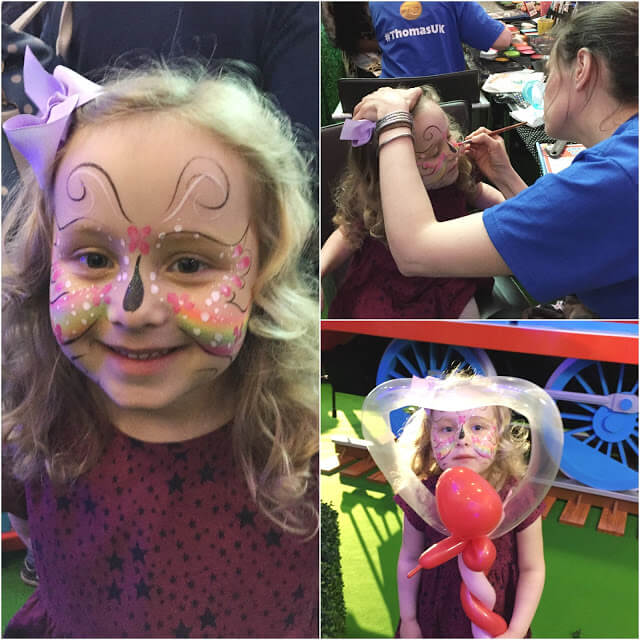 Both E and Rufio had the best time and in the days since the party they have woken up asking to go to Thomas' party again, they were so busy throughout the entire duration of the event. E made a birthday card for Thomas and did some 'colouring in' which is her absolute favourite thing to do. There was balloon making, storytelling and we watched some episodes of Thomas & Friends at the in-house cinema. We even sang happy birthday to the birthday boy himself and then devoured the delicious birthday cake.
Since the party all our Thomas & Friends DVDs have been on non stop. We were recently sent the latest releases to review- Thomas & Friends, The Complete Series 16 and Thomas & Friends, Trouble on the track and these two are the current favourites. Series 16 is a bumper treat for kids with 20 episodes and containing over 3 hours of Thomas stories. If I didn't know the words to the theme tune before then I do now! Trouble on the tracks is a fun and and exciting escapade as Thomas and the gang do their best to not go completely off the rails as chaos ensues around almost every corner.