My poor nails have been pretty much neglected lately, as you can probably tell by the lack of 'Nails of the Week' posts here on the blog. Being a mama, working AND blogging is pretty full on, something has to give right? Seriously Yummy Mummies? How do you do it all, I am in awe!
Anyhow I did manage to sneak a few minutes the other day to paint my nails. I chose some neutral shades, honestly because they show the chips less!! but I thought I'd mix them up a bit to make it a little more interesting and I kinda think they look a little Autumnal.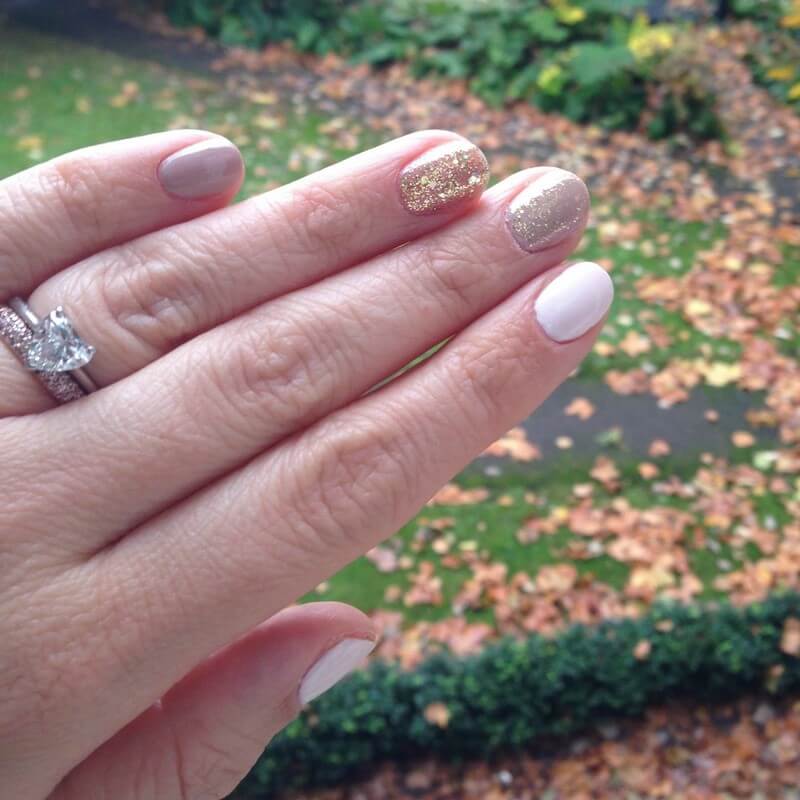 Here's what I used:
Essie: Sand Tropez (Little finger and middle finger)
Barry M: Gold Glitter (Ring finger and middle finger)
Barry M: Yellow Topaz (Ring finger)
Barry M Gelly Nail Effects: Coconut (Index finger and thumb)
I'm just in love with all these shades, they are super wearable and flattering to my skin tone, especially Barry M Coconut which is just a classic that seems to suit almost everyone.