One of the loveliest things about having a family of my own is being able to develop our own little traditions and customs throughout the year. Up until now, we have felt that the little ones have been too small for fireworks displays so we haven't really bothered. That plus the fact that I have suffered with PTSD following an incident in London, years ago which means that I am really sensitive to loud noises and bangs and I often end up having panic attacks as a result. This year however I decided it was time the children saw their first fireworks display, and my first in over 9 years!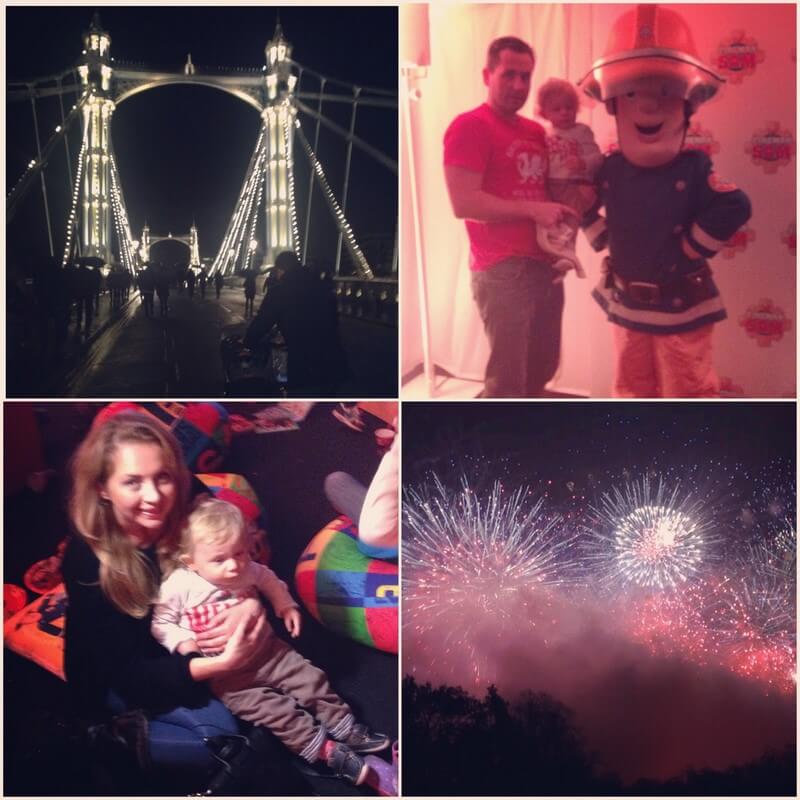 So in the pouring rain, we trudged through the streets of Chelsea and over the beautiful Albert Bridge to Battersea Park, where we had been invited to watch the fireworks with Fireman Sam, in a VIP enclosure. Both E and Rufio have been fans of Fireman Sam's for a while now, but since we were invited to the screening of the
Ocean Rescue DVD
back in September, the obsession has gone through the roof. We really don't mind though because Fireman Sam is such a great role model for kids, each episode always has a very important message and of course he is WELSH, so major brownie points there from Mr Jones!!!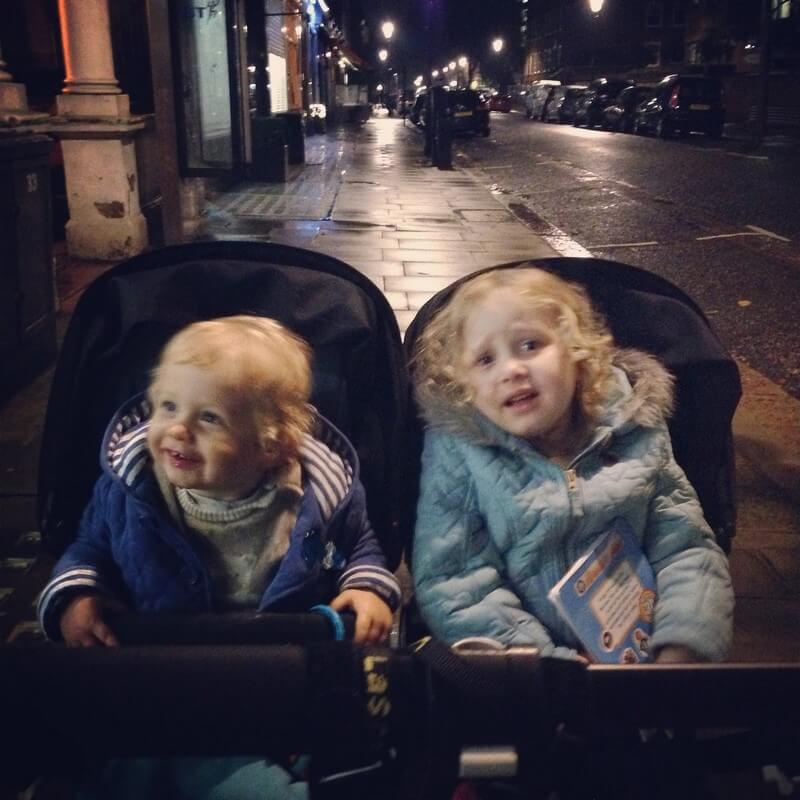 Despite the weather, we had a fantastic evening and the fire works were absolutely incredible. E was just having the best time watching the display with her idol Fireman Sam and Rufio sat there totally unphased by the bangs, pointing at each firework. As for me, well a couple of glasses of mulled wine staved off any panic attacks and definitely softened the blow.
Here's a little video montage of the event from the lovely people at Fireman Sam and below, Bonfire and Firework Do's and Don't from the man himself!
Bonfire Dos and Don'ts
·
Site bonfire well away from houses, garages, sheds, fences, overhead cables, trees and shrubs AND ALWAYS AWAY FROM FIREWORKS.
·
Build the bonfire stack so that it is stable and never light with flammable liquids.
·
Keep everyone away from the fire, especially children who must be supervised at all times, and pets who are best kept indoors.
·
In case of an emergency, keep buckets of water, the garden hose or a fire extinguisher ready.
·
Pour water on the embers before leaving.
·
Keep fireworks in a closed metal box and take them out one at a time.
·
Follow the manufacturer's instructions on each firework. Read them by torchlight - NEVER a naked flame.
·
Light fireworks at arm's length using a safety firework lighter or fuse wick. NEVER go back to a lit firework.
·
Always wear gloves when handling sparklers and hold at arm's length. Once finished, put in a bucket of water.
· Never give sparklers to children under 5.