Everyone says that E is a carbon copy of me when I was little both in appearance and in her manner. Even I sometimes do a double take at photos of us both and I do have a giggle at some of the things she does, I know where she's coming from. Of course, she is her very much her own person too and one of the things that she DEFINITELY hasn't inherited from me is her love of cooking! She will sit there for hours watching Daddy in the kitchen and begs me to bake cupcakes with her at the weekend ( The Peppa pig just add water ones are about my level)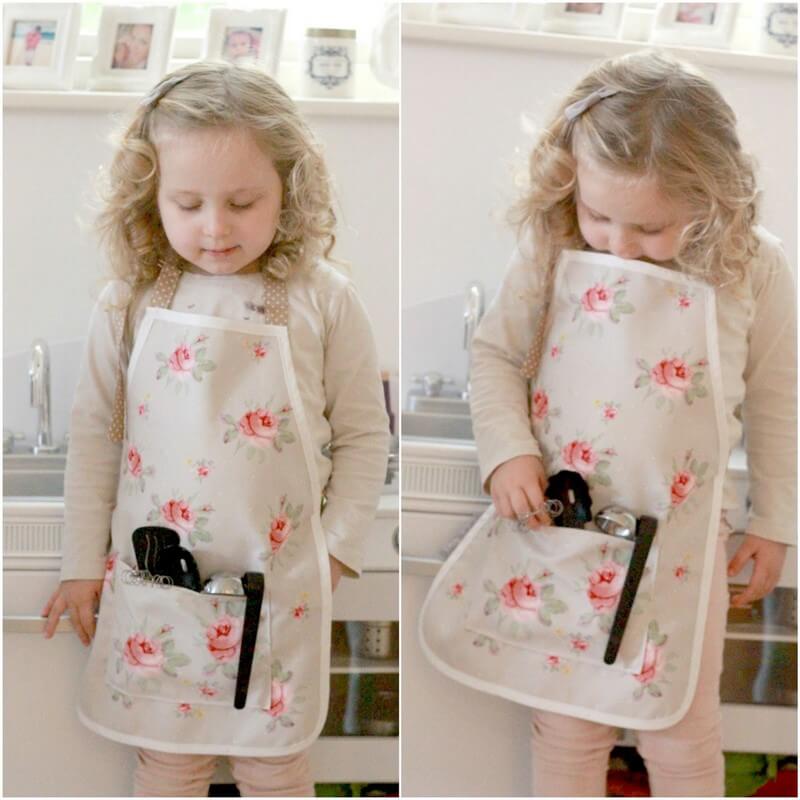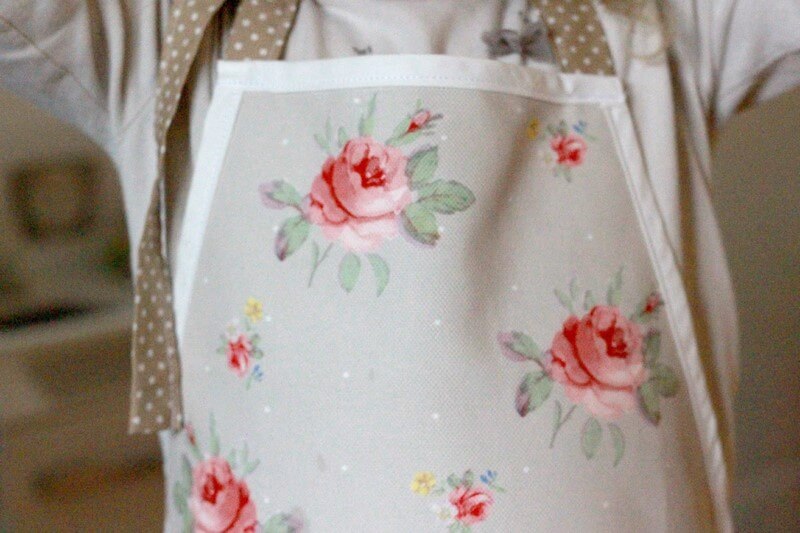 I was asked by Izabela Peters to review their products, they design some beautiful items for children, for the house and for Christmas and I chose this gorgeous apron for E. I loved the vintage rose design, inspired by 1950's glamour. It is made from 100% cotton which is thankfully machine washable. I ordered this in age 2-5, E is three and quite tall for her age and this fits perfectly. It has an adjustable neck tie which means that the apron can be lengthened as she grows and another tie at the waist. There is also a little pocket at the front which E uses to store her kitchen utensils when she's wearing the apron to play in her toy kitchen.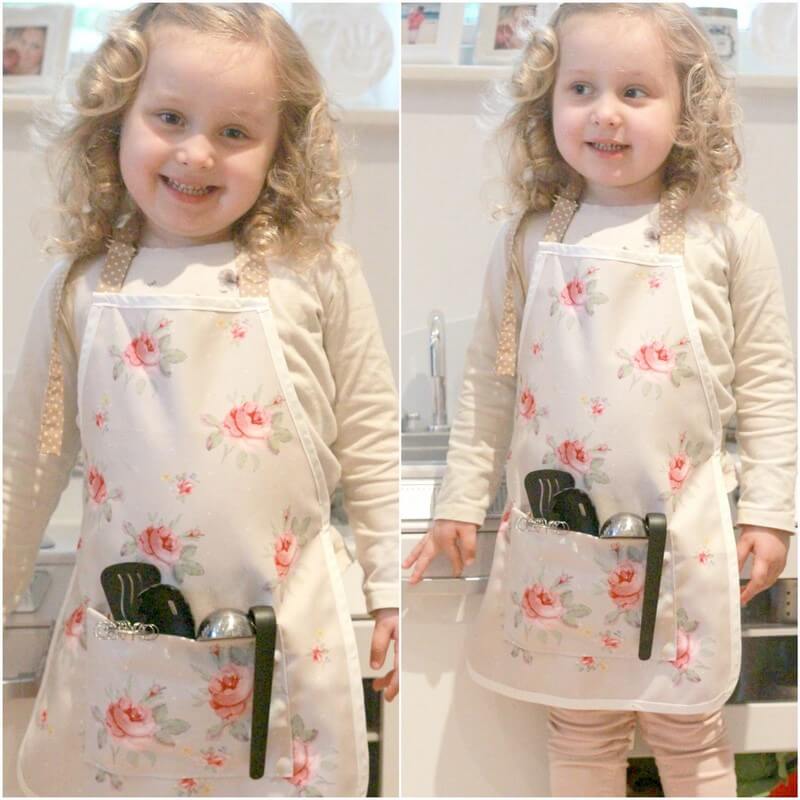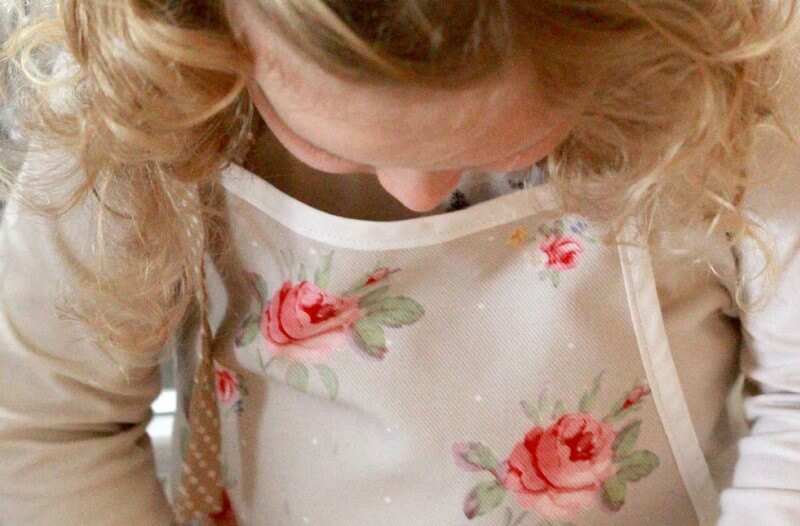 This apron is from the Vintage Rose collection, it comes in four different colours and I chose taupe and I'm even contemplating getting the adult version for myself, it's about time I learned to cook! This apron would make a fantastic Christmas gift for any little girl and there are tons more gift ideas for the whole family on the Izabela Peters website.
www.izabelapeters.com