I am a bit behind with blogging, you may have noticed! So I thought I'd make this post something of a two for one ;) I have used the Bourjois Bronzing Primer and the Bobbi Brown Skin Foundation Stick all summer long and now through in to the autumn. Both products really compliment each other and let's face it, powder bronzer never really works all that well with creamier foundations does it!
Starting with the Bobbi Brown Skin Foundation Stick. I bought this to replace my much loved and now sadly discontinued
Becca stick foundation
- their new range just isn't cutting it for me these days! But perhaps Becca cosmetics did me a favour, I think I actually like this product more. It is much easier to blend, covers well, lasts well and perhaps even a better colour match for my skin! It's also really portable for holidays or touch ups when you're out and about - no risk of pesky spills! I whack it on where I need coverage and blend with fingers or a foundation brush.
I picked up the Bourjois Bronzing primer because I was looking for something for contouring/bronzing I had heard that it is supposedly a dupe for Chanel Soleil de Tan and yet it's on sale for a 3rd of the price. Firstly, I wouldn't really call these dupes, the Bourjois product is a much softer mouse and I therefore find this easier to blend. I also prefer the colour, it feels slightly less orange on me and more suited to my colouring. I apply the mousse with a brush, creating a '3' shape on each side of my face and then buffing this in. This product is quite buildable so I apply lightly first of all and then go over it again if needed. My only gripe about this product is the AWFUL packaging. It fell apart within days and is currently held together with tape, I the mousse doesn't dry up as a result.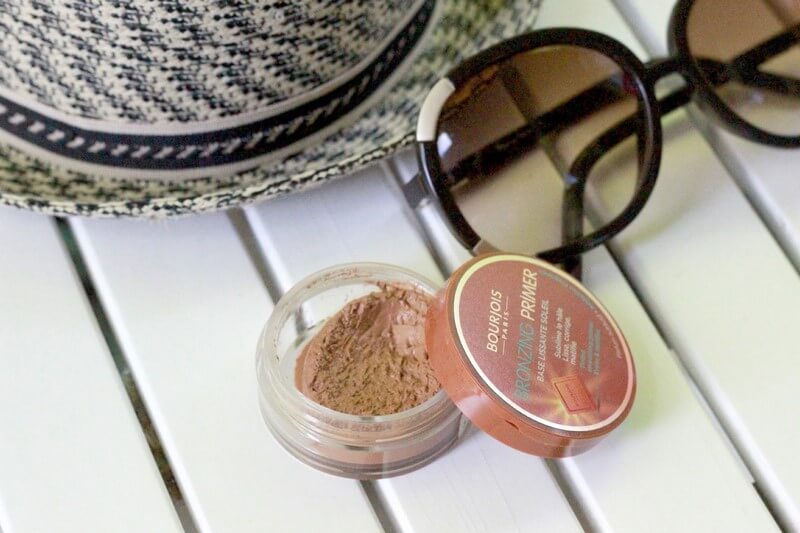 I have really oily skin combination skin and I find that the more I try to matify my makeup, the worse it looks! The combination of the Bobbi Brown fountain and the Bourjois Bronzing powder just works really well at giving me the dewey no make up look I love and stays put for the most part of the day without looking cakey. I admit that I even wore these in very light layers to the beach whilst on holiday!