This week my nails are super neon peach with
Gelish's
I'm brighter than you and Models Own- Microdots as an accent nail. If you're not in to gels then
Models Own in Beach bag
or China Glaze's flip flop fantasy would make good dupe to recreate this look.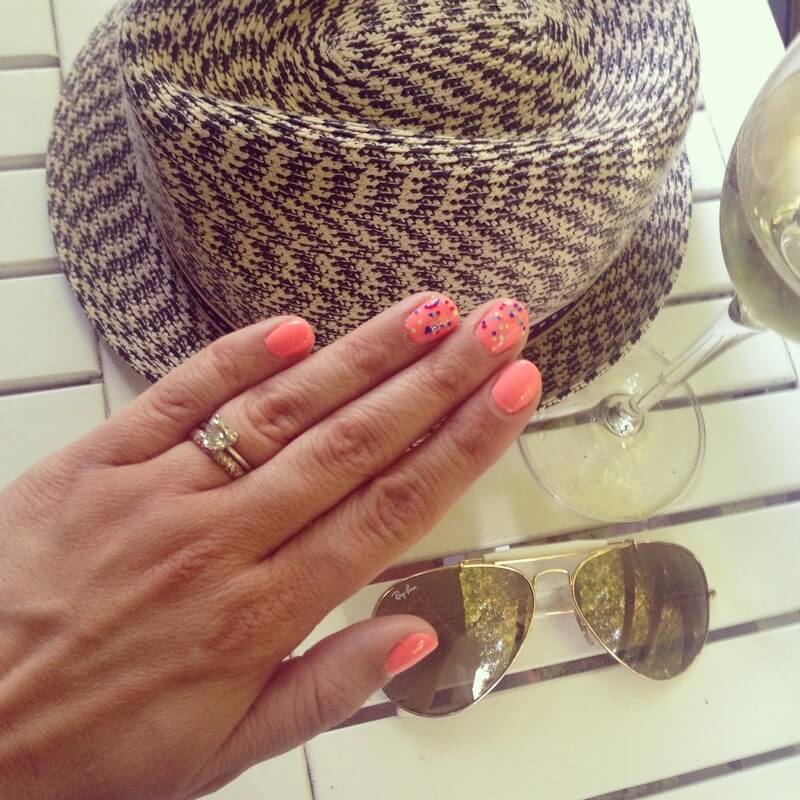 Microdots from Models Own, is a multicoloured glitter polish on a clear base, it looks great on it's own or over a nude polish but right now I'm really in to amping up the colour and layering it over neons.
It reminded me of cupcake sprinkles until little E pointed out that it is in fact Mr Tumble Nail Polish!!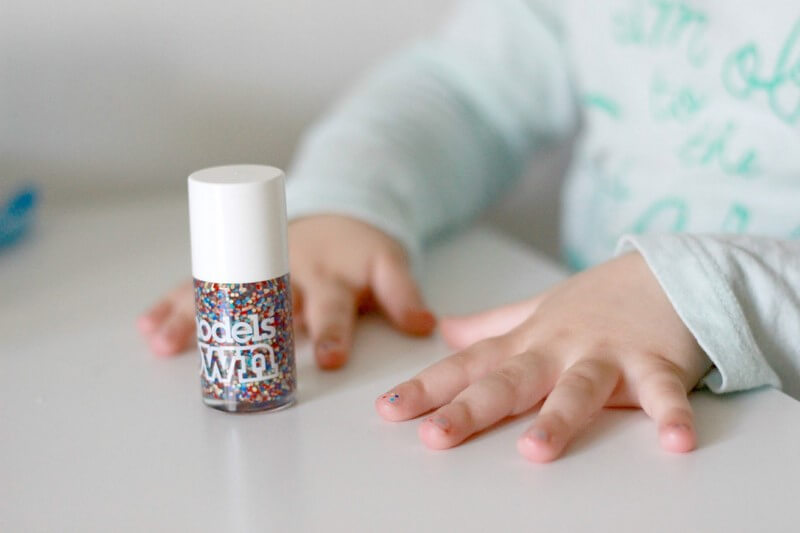 She is obsessed with Microdots, she has it on her fingers and toes at the moment and makes a point of showing her mani/ pedi to anyone who will listen. I really need to get her some child friendly nail polish, without any nasty chemicals. I hear Little BU is good, have any of you tried this?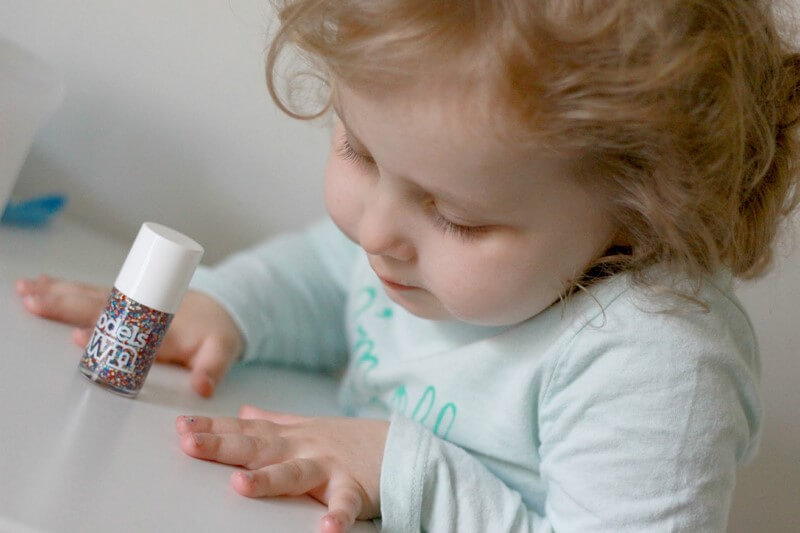 Now that I'm back in work I am trying to be super organised, getting the children's clothes ready the night before and having prepared for the morning. Yesterday morning however, I noticed that I had unwittingly matched my nails to the kiddiewinks' outfits. I love a good neon if you hadn't noticed!!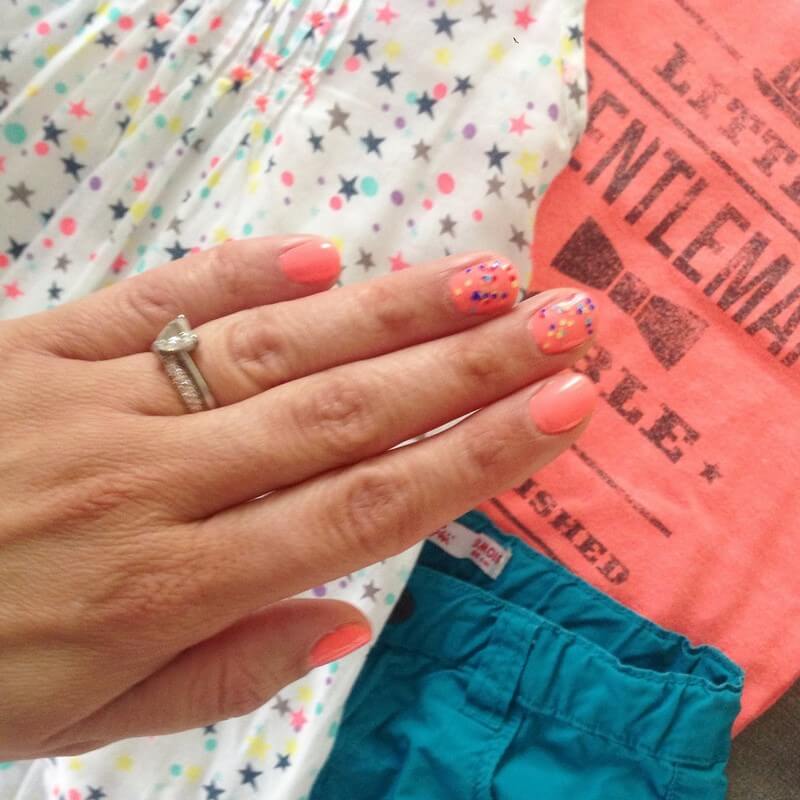 I have been getting lots of lovely comments about my tan lately. I wish I could say it was from two weeks of lying on a beach in Mykonos, unfortunately that's going to have to wait until the end of the summer. This tan is intact from a bottle, I'll be posting a review very soon on Cocoa Brown's 1hr tan Dark. It is uh-may-zing, a total game changer!!