My mother always says ' you can tell a lot about a gentleman, by this shoes' so I had to make sure Mr Rufio set off on the right foot so to speak, with his very first pair. Rufio isn't yet walking, but when we're out he likes to walk holding and was in need of something to protect his tootsies. At home, he gets around quite efficiently using a very unique bum shuffling method which involves steering with his right hand, using his left leg to propel himself forward, all whilst pointing in the direction in which he is traveling with his left hand, a sound complicated? it is!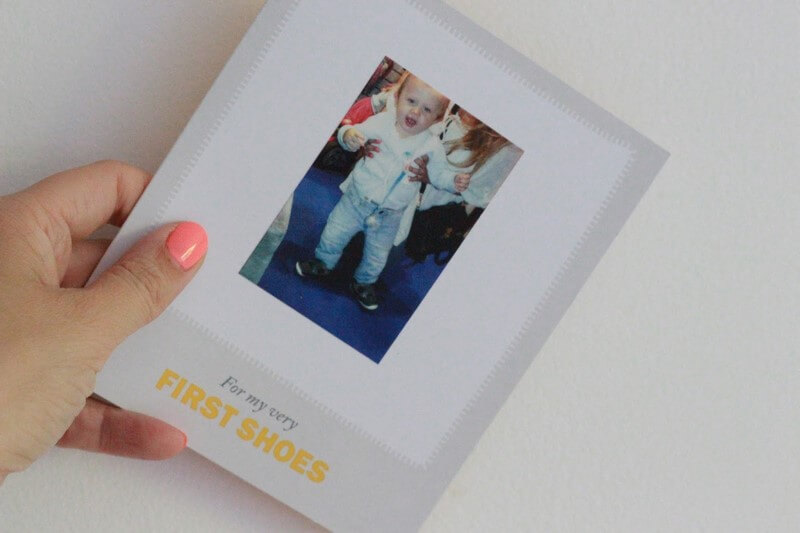 I really wanted Rufie to have some comfy and stylish shoes that fit well and gave his feet and ankles some much needed support. This is where I ran in to trouble because pre-walkers tend to steer towards the awkward looking side. There are some more stylish ones available but I wasn't able to find any that came in width fittings or that had the required support.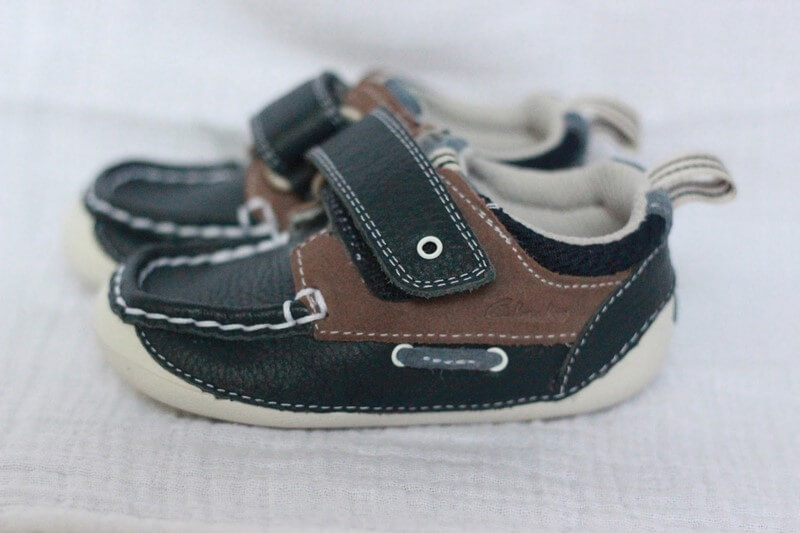 I had bookmarked these cute baby deck shoes from Clarks quite a while back and luckily for us by the time Rufio needed them they were actually half price in the sale! Mr Jones quite often wears deck shoes too and I love seeing my boys in coordinating footwear.
We were given a little certificate with a super cute photo, (top photo) to commemorate Rufio's very first pair of shoes. E's first pair were from Trotters, who do give certificates but without photos so this was a really lovely surprise and a very nice touch on Clarks' part.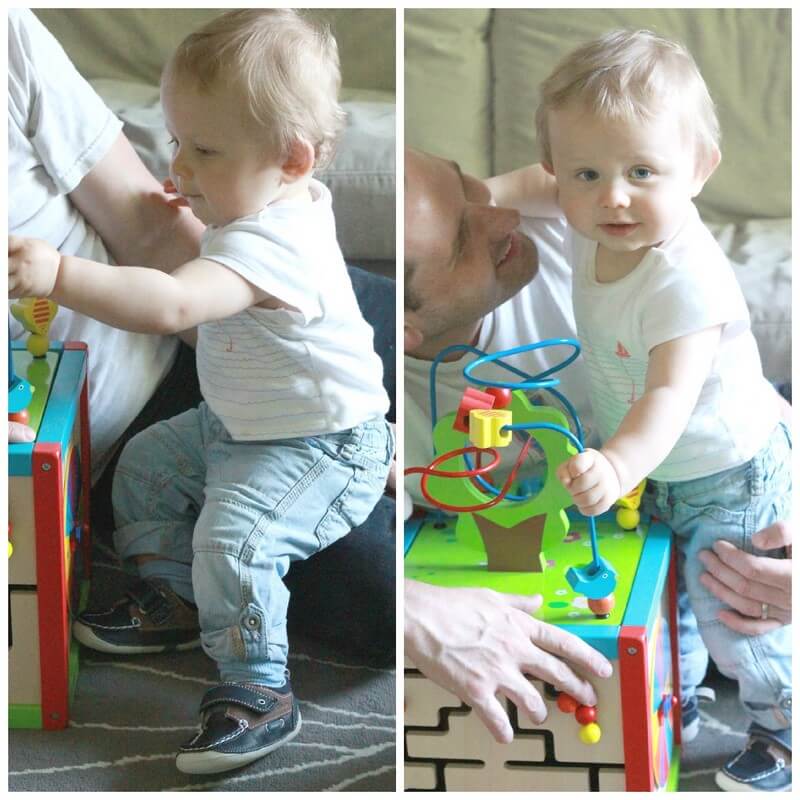 We're so so pleased with Rufus' first shoes. I am a die hard shoe addict myself so I often despair at the selection of boys shoes available which tend to be ugly, clumpy and waaay too practical for my liking. Shoe shop recommendations from mamas of stylish little men would be much appreciated, for future reference!!