If you've been following my blog you may remember from my last
Read of the Week
post that we were about to finish our Mother and Baby yoga classes sob sob.
Well, we had our last class earlier this week. Both Estella and her cousin Melina are getting a bit to old for the baby yoga section now, preferring to fight over toys in class rather getting on with the downward dog pose and making everyone in the class giggle!!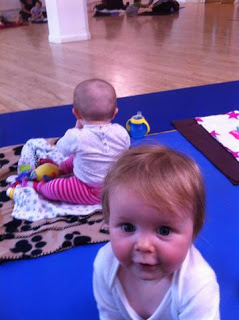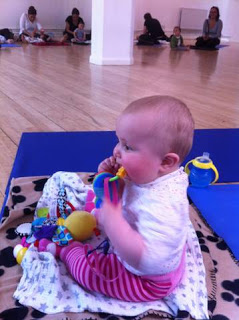 I began pregnancy yoga at just 10 weeks in. A little early I know, but the plan was to keep my sister company who was about 9 weeks ahead of me in her pregnancy. So weekly yoga classes have now become the norm for us and we're really going to miss it. Our yoga teacher Veronique has been fantastic, she always takes time at the beginning of class to find out if anyone has any specific problems such as pelvic pain during pregnancy, throught the course of the class she then adapts poses to help with the problem and even explains how it may be treated using yoga. Here is the lady herself with the two little monkeys: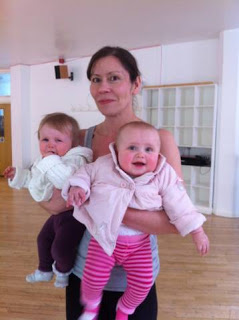 I would absolutely recommend pregnancy or Mother & Baby yoga to any mum to be/ new mum. Aside from the physical benefits, I found pregnancy yoga to be a wonderful way to de-stress and have some much needed me-time during what was an exciting but stressful period in my life. The classes that my sister and I attended were at
Yoga Therapy London
.
Hope everyone has a wonderful Easter weekend
xxxx