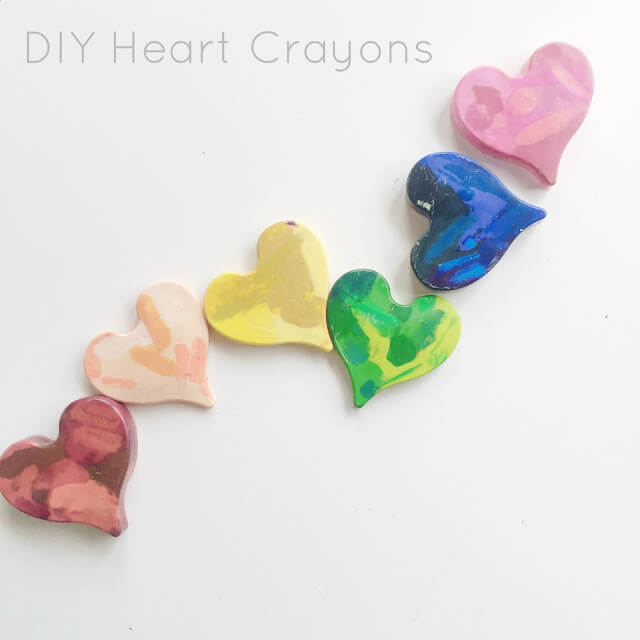 This morning we recycled all our old crayons and melted them in these super cute heart shape moulds, to make brand new ones. It's really super easy to do and a
great rainy day activity
for half term. Here's how you do it: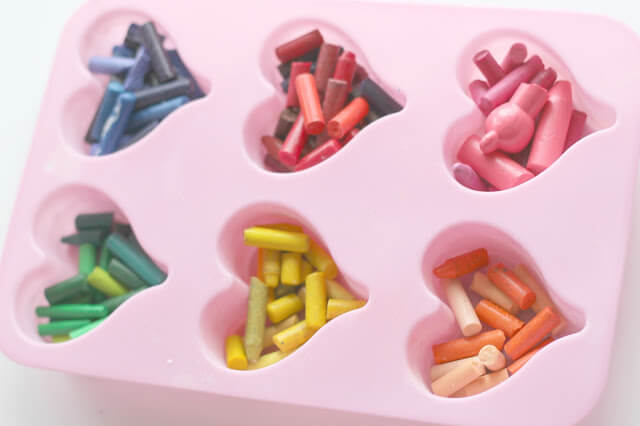 Gather together all those annoying little broken crayons and peel off all the wrappers. Then sort them in to colour groups, breaking the larger crayons in to small pieces and then pop them in to your mould. I found our mould from Ebay for about £4, it's made from silicon and is heat resistant.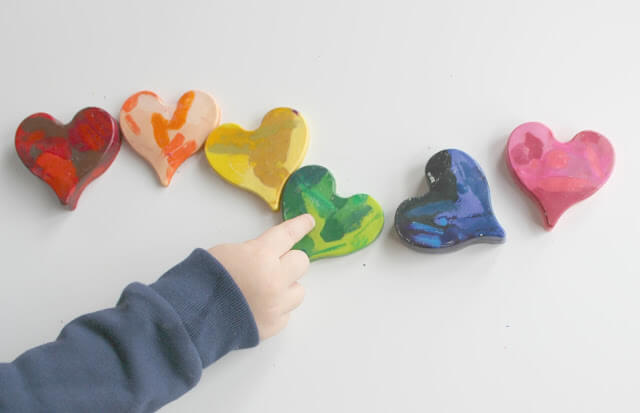 Heat the oven to about 150 degrees. Once it's reached it's temperature, put the mould on to a baking tray and then put it in the over for 10-15 mins until all the crayons have melted.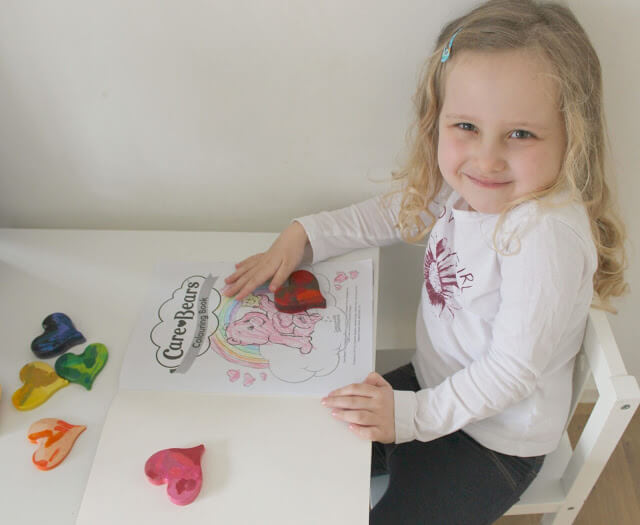 Once you've taken the crayons out of the oven, let them cool and solidify for a further 10-15 mins. Once they're ready they'll pop out of the mould really easily and are ready to be used!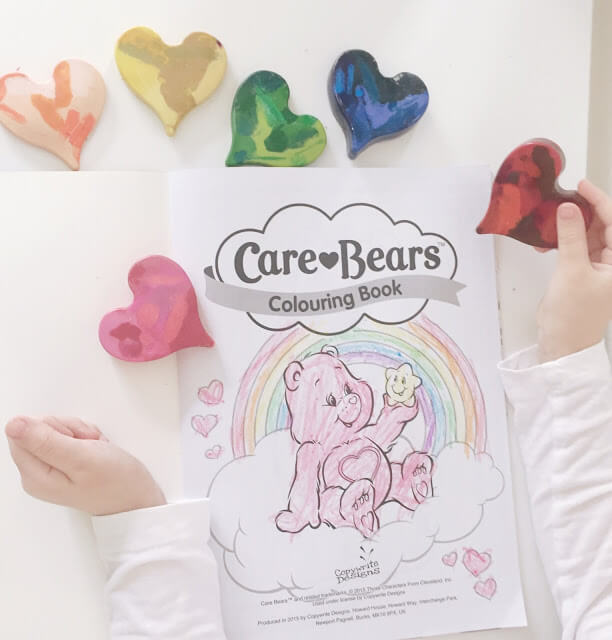 Yep! It's really that easy :)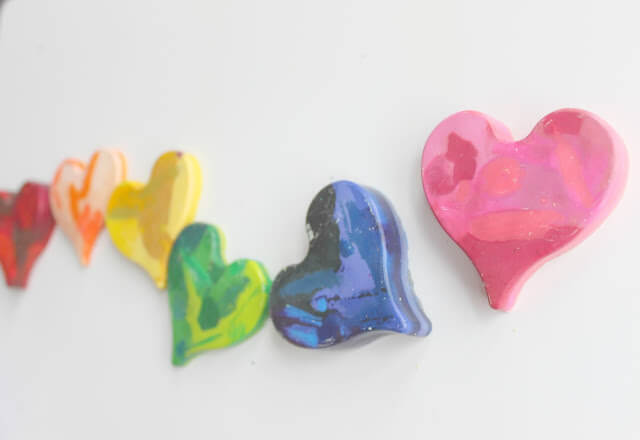 Such a fun and super easy craft for kids, they make perfect gifts for valentines day but really you can use any shape of mould that you like. Why not try lego shapes or robots, either would make great party favours!!