So my oldest has just started 'Big School' ( but that's another post) Over the summer, I had 8 weeks to keep her and her little brother entertained and out of trouble, hence my blogging hiatus over the last couple of months. Visiting Lord's cricket ground for a 2 day summer course was certainly one of the most exciting activities that we did over the summer!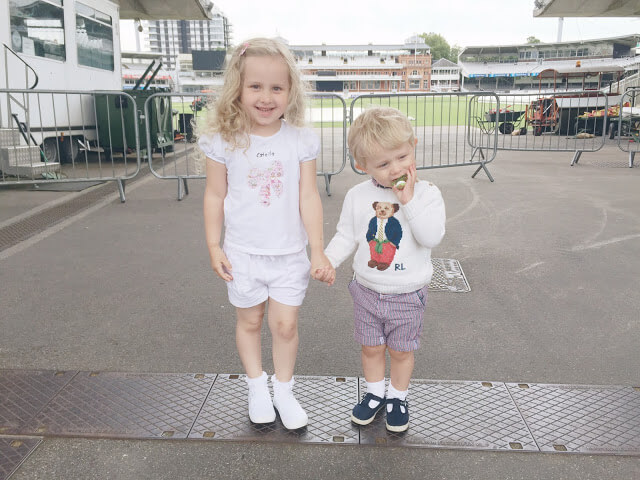 MCC invited E to attend their Mini Maestro course, which is geared towards 4-5 year olds. Mini Maestros helps develop hand-eye coordination and key cricket skills through exciting and educational sessions. The course takes places in the training centre within the grounds of Lord's, we drove and fortunately there was plenty of availability to park that day. E was super excited to attend, Mr Jones is a cricket fan and I had told her how much I had enjoyed learning cricket at school so she was eager to learn to play herself.
However, as is often the case with children, I think the excitement often gets the better of them. When we arrived on day 1 she decided that she didn't want to join in. We sat on the side and watched the other children having heaps of fun, the instructors were very encouraging and finally she decided to give it a go. The first half of the session was teaching the children various skills such as throwing underarm, through fun and games, using brightly coloured props and markers. After the break, the children actually got to play kiddie cricket, a simplified version of the game itself using cricket balls and giant foam balls on day 2.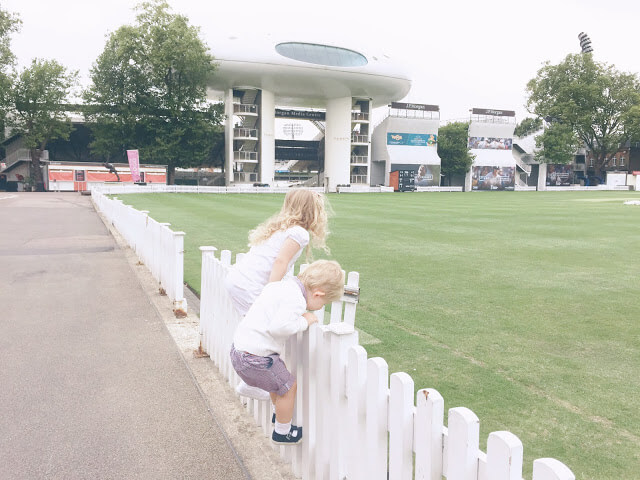 That afternoon, I had a little chat with E about going again the next day and she said she'd like to try join in a little more. The next day however, she totally refused to join in! Her excuse was that there weren't enough girls in the class ( there were a few but yes it was mainly boys!) Again the instructors tried to get her to take part but she wouldn't budge. So my advice is, if your child can be shy around new people then perhaps arrange to attend the course with a friend or a sibling to keep them company.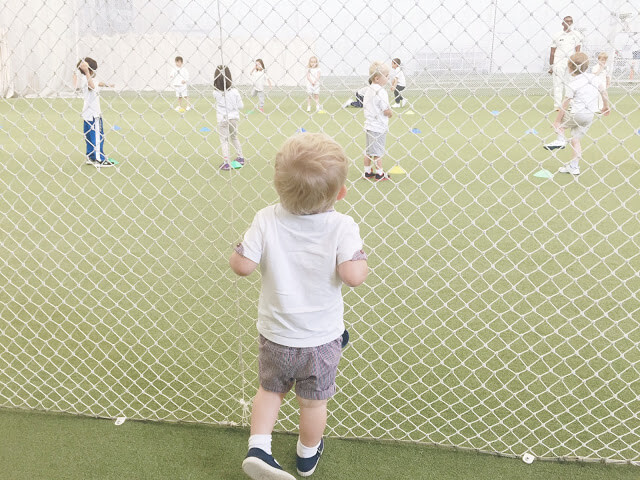 Despite E's reluctance to join in, my two year old, Rufio, was desperate to join in and gazed longingly at the other children through the nets, when he wasn't trying to make a run for it in to the class! We'll definitely be back to try this out again when he is a little bit older.
Courses run from age 3-17, check out
www.lords.org
for more information.