My 1st Years
is fast becoming my go-to shop for baby and christening gifts. With two young children myself, it's not that easy for me to hunt around the high street for the perfect gift and thankfully My 1st years works as a perfect solution. Their fantastic website has a huge array of beautiful gifts from silverwear to
clothing
to toys and beautiful blankets.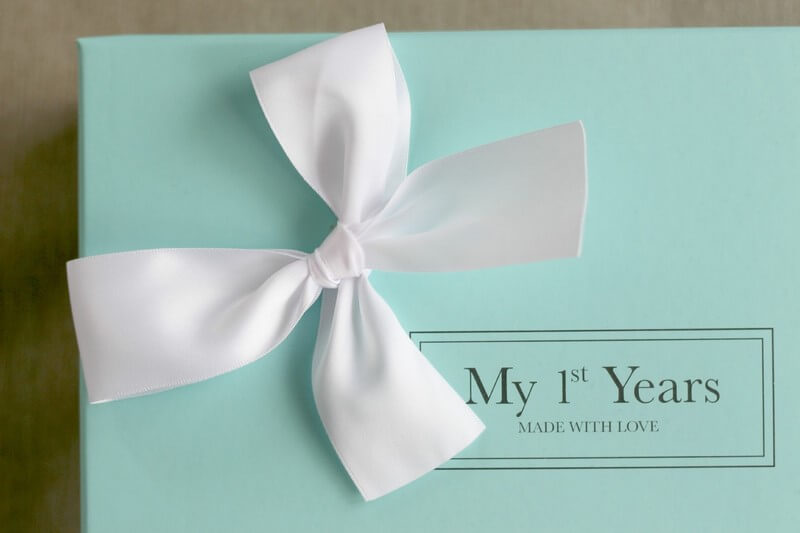 My 1st Years kindly sent me this luxurious
Star Jacquard blanket
to review. It is 100% cotton, making it lovely soft and snuggly against the baby's skin. My daughter's name means star so we have a bit of a celestial theme going on in her room, when she was a baby the only star products I could find were blue- (the shops seem to be blue stars for boys and pink heart for girls) so I was really pleased to find something neutral with this design. My 1st years also offer complimentary personalisation on this blanket, for that extra special touch.
One of my favourite things about a My 1st Years delivery, has to be the beautiful packaging. I love the gorgeous Tiffany-esque blue box & cream ribbon combination.
With so many gorgeous gifts to chose from on their website, really the hardest part of the whole process is deciding what to buy!!
www.my1styears.com