I have had quite a few manicures in my time and I like to think of myself as a bit of a connoisseur, as you may well have guessed :) So when GlossPod contacted me a few weeks ago to review their new service, I was of course more than happy to offer my expert opinion! GlossPod is a genius new London service that delivers high quality nail treatments to your home, office or even hotel. You can book either online or via their app, it's like Uber but for nails!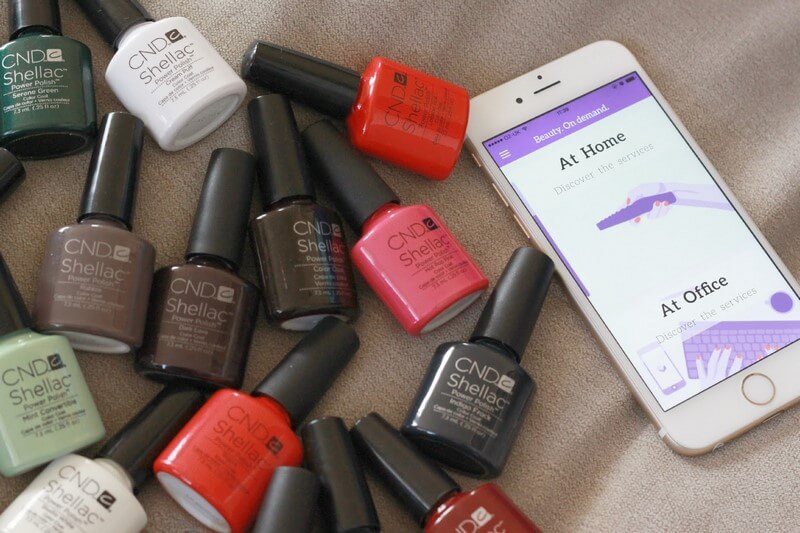 Booking was really straight forward, I created an account and then selected a date & time. I was then shown all the nail technicians available along with a profile. GlossPod offers traditional manicures and pedicures either using Essie nail polish or Shellac long lasting gel. I chose a Gel Mani & Pedi, I wouldn't normally bother with gel on my toes as regular polish lasts really well on my toes but I couldn't find an option for that combination. So gel Mani & Pedi it was!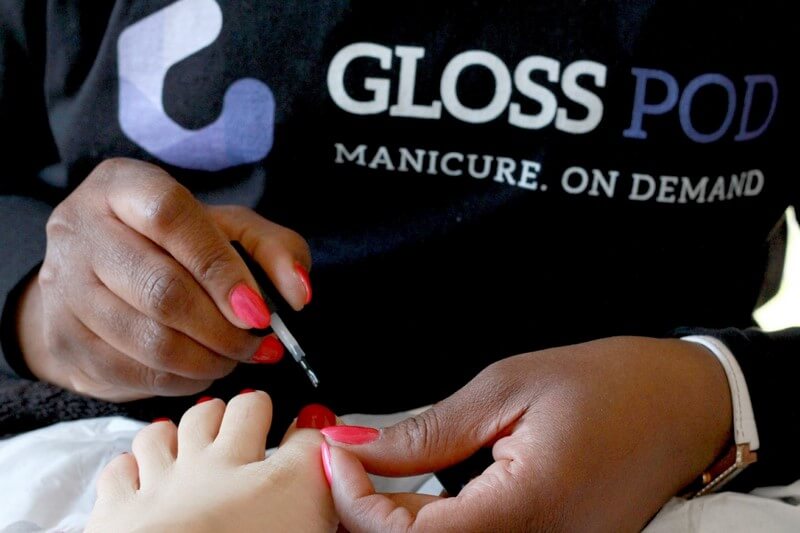 My manicurist was a lovely lady called Mo, she was absolutely meticulous and gave me a perfect manicure and pedicure. The nicest thing about having a nail treatment at home was that I didn't feel at all rushed as I often do in salons and consequently I found it far more relaxing. Mo brought a great collection of Shellac polish with her, plenty of reds, nudes and some gorgeous unusual shades. I had difficulty choosing but in the end I plumped for a cool navy for my fingers called Indigo Frock and a deep red called Scarlet Letter for my toes.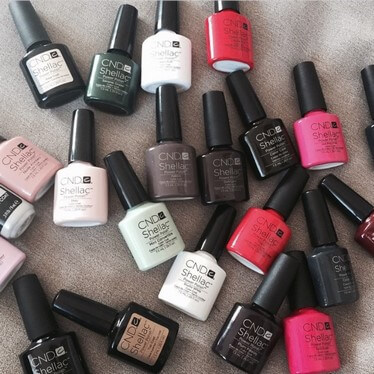 As a mama of two small children, it's often hard for me to find time to go to the nail salon so I find at home treatments really convenient. I have tried a few at home beauty services before and I have found them a bit hit & miss but I was super impressed with GlossPod and was thrilled to get a good 2 weeks out of my Shellac on my fingers and my toes are still going strong. I found the booking system very straight forward and it's all paid for upfront so you don't have to worry about cash. I especially love the emergency button which allows for any repairs needed in times of a nail crisis.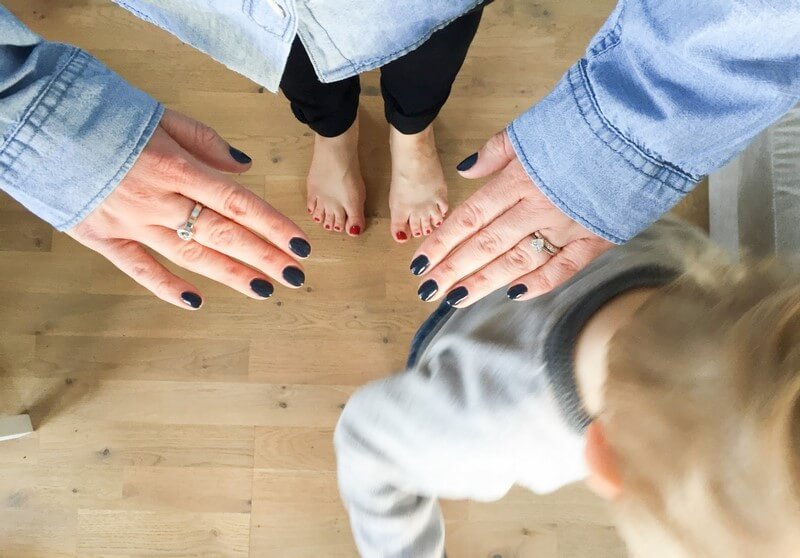 Book your mani & pedi at home, at work and even at your hotel room if you're in town at www.glosspod.com