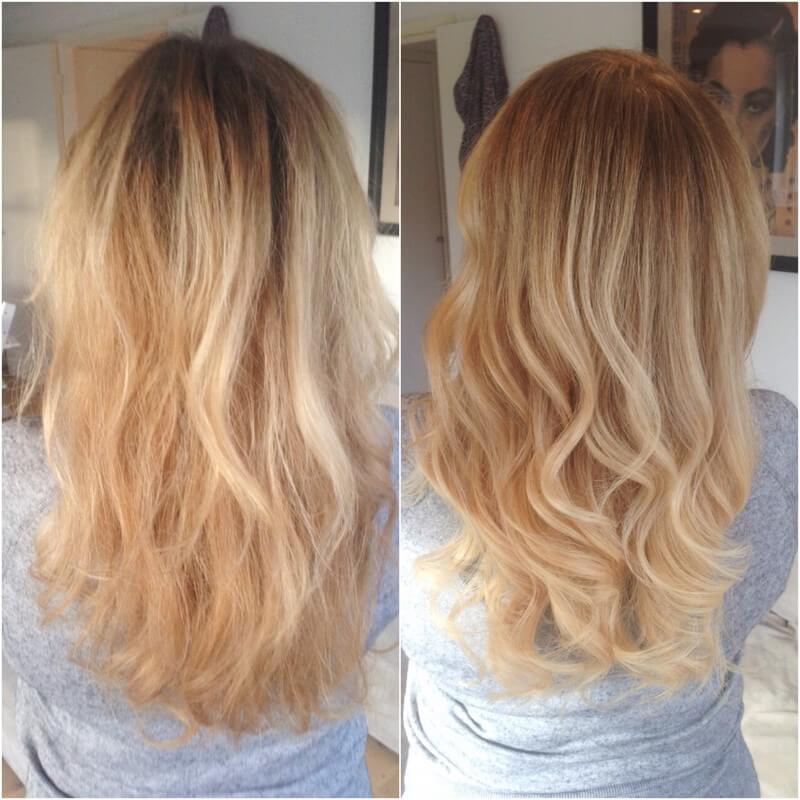 A few weeks ago I wrote a post about how much I wanted to cut my hair in to a long bob. Quite a few people have been asking me if I went for the chop so I thought I would give you all a little update. As I'm sure the photo above shows, I clearly did not get a LOB, I totally chickened out at the last minute. I do like to change things up a bit whenever I get my hair done so instead I opted for some blonde balayage ( Above Left: Before & Right: After)
Balayage is a highlighting technique which I first came across years ago, back when I was at University in Paris. In basically involves painting the dye directly on to the hair instead of using foils. The result is a very natural and rooty effect. You know how children often have that gorgeous natural ombre effect hair colour, well balayage kinda reproduces that. It seems to be really popular at the moment and I am super happy with my new hair colour. In fact I LOVE it! I also like the how my roots already show through a tiny bit which gives a really natural effect and hopefully the re- growth shouldn't be too harsh.
As for the Lob, I haven't written it off! I think it's the perfect yummy mummy hair style at the moment, even Kim K has opted for one since I wrote the original post! I still really really want to get so if and when I finally get the courage to cut my hair, I will let you know!!
Have a great weekend everyone.