I did it!! I finally booked my tickets to go to Britmums live this year, thanks to some helpful nudges in the right direction one or two of my lovely blogging friends.
My next dilemma is now of course, what to wear??
Since having little E and Mr Rufio I've really struggled to lose all my baby weight. I love shopping, fashion and style but I still can't and don't want to get used to my new body shape so I tend to put off buying clothes for myself and usually buy for my littles instead. Consequently, I have two very well dressed kiddie winks , but my own wardrobe is kinda limited to skinny jeans and swing tops ( to hide the mummy tummy of course).
Anyhooooww I have managed to find two outfits for myself that I feel vaguely confident enough to wear. The first is this Cerulean Shirt dress from my favourite shop in the entire universe
Anthropologie
. I have been on the lookout for a chambray or denim shirt dress for some time now and this Anthropologie one seemed perfect. I love the colour blocked sleeves and the fact that you can wear them a few different ways, which give the outfit some degree of versatility.
Below I'm wearing strappy heels from
DVF
but I may have to rethink those for something a little more comfortable!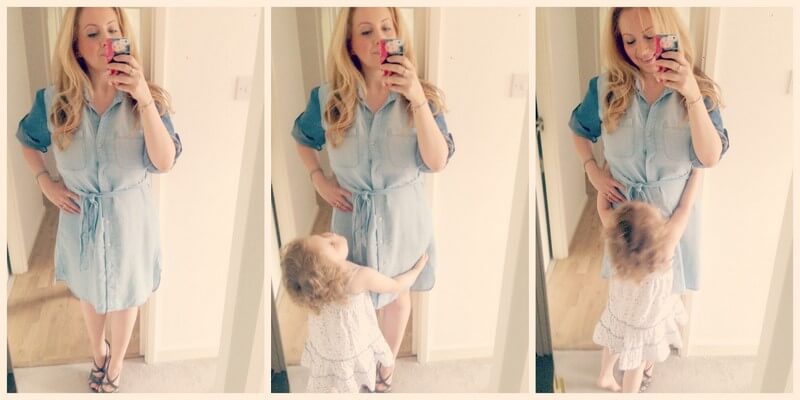 So below is my potential outfit for day two, I haven't quite made up my mind yet though. The tie dyed T-shirt is from
M&S
, I have found a few nice tops there recently which you may have seen on my Instagram feed. The peach jeans are from
Zara
and I absolutely love them. Whenever I wear them they usually get covered in toddler snot or drool within about 5 minutes. The gold flats are also a Zara purchase, and are super super comfy.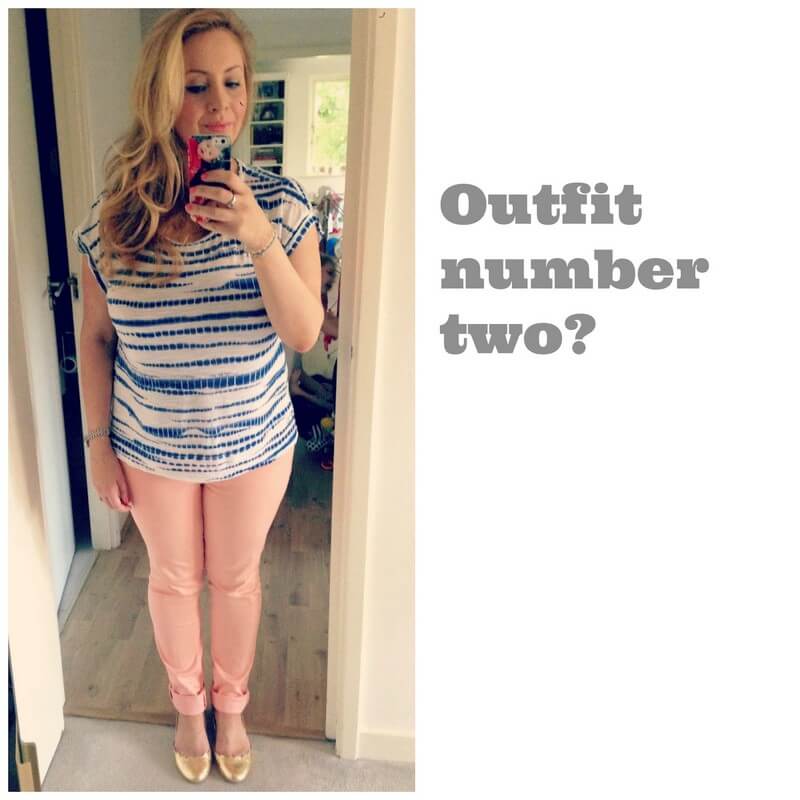 Are you going to Britmums? I'm so looking forward to meeting all you lovely blogging mamas who I've been chatting to over the past few years, if you spot me then please come and say hi!!