Whizzing around Westfield the other day on a mission to buy a Valentine's pressie for Mr Jones, neither of my little ones would co-operate: One wanted a Macchiato- she's two! The other was due a feed and was determined to let the whole of White City know about it. Out of the corner of my eye, I spotted a stall for British Gas's new active heating system, Hive. I'd seen it advertised frequently on TV and I thought it sounded absolutely genius and would have loved to have stopped at the stall and had a play around with the app, but my two little dictators had other ideas! Instead I made a mental note to research it when they were both tucked up in bed.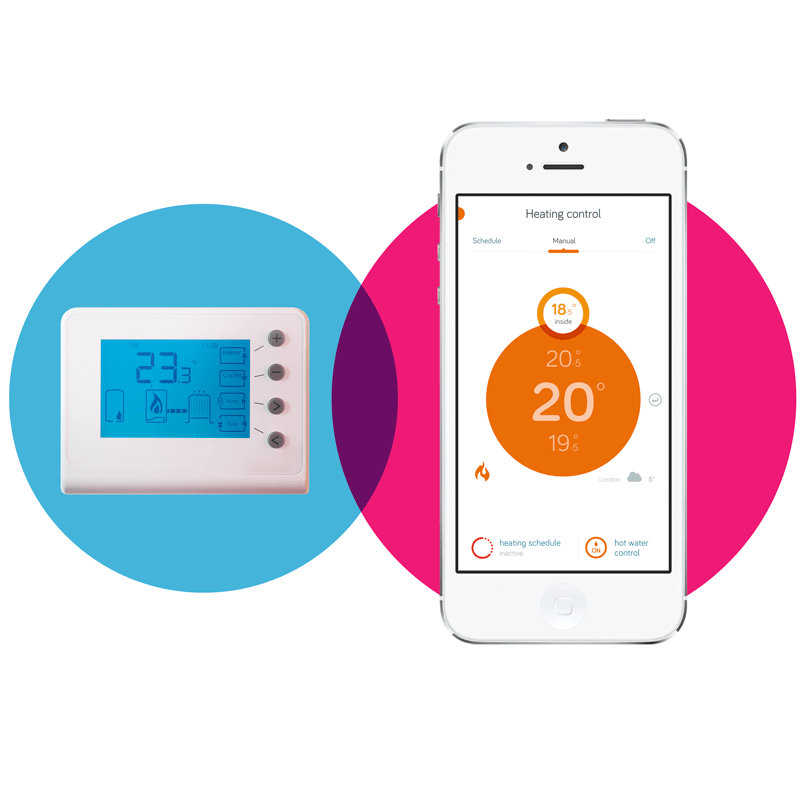 Hive is an ingenious system, designed to fit in with our busy lifestyles. It allows us to control our heating remotely from a tablet, laptop or smartphone. Research conducted by British Gas shows that an average of 24% of heating bills are wasted in heating an empty house or hot water that is not required. I for one am frequently guilty of this! We do set our heating on to a timer but with two very young children I sometimes flick the heating on to constant in the day and then forget about it, often leaving the house with the heating still on. I get so frustrated with myself for being so wasteful but the truth is, like most mamas I have a million things to remember, that combined with the fact that I am still suffering from a severe case of baby brain! An app that allows me to control our heating and hot water sounds like an absolute godsend.
Hive Active Heating costs £199 to purchase and to install, which is pretty reasonable considering that British Gas estimate that you could save up to £150 a year by using this system and therefore managing your heating and hot water more efficiently. In other words, it would take just over a year for Hive Active Heating to pay off!
To find out more about Hive, head on over to their website
www.hivehome.com
where there are loads of helpful energy & money saving tips too.
*this is a commissioned post