So little E is going through a Finding Nemo phase in a big way right now. She is also, at almost two and a half, going through a phase of tantrums so bad that she actually makes herself sick! The naughty step doesn't work, confiscating toys has no effect, the only thing that gives us a glimmer of hope is that she responds really well to praise and encouragement. This lead me to discover positive discipline which I have been researching whenever I get a minute. We'd had a few days of relatively calm behaviour, so as a very special treat, we visited the London Aquarium to see if we could see her beloved Nemo in person.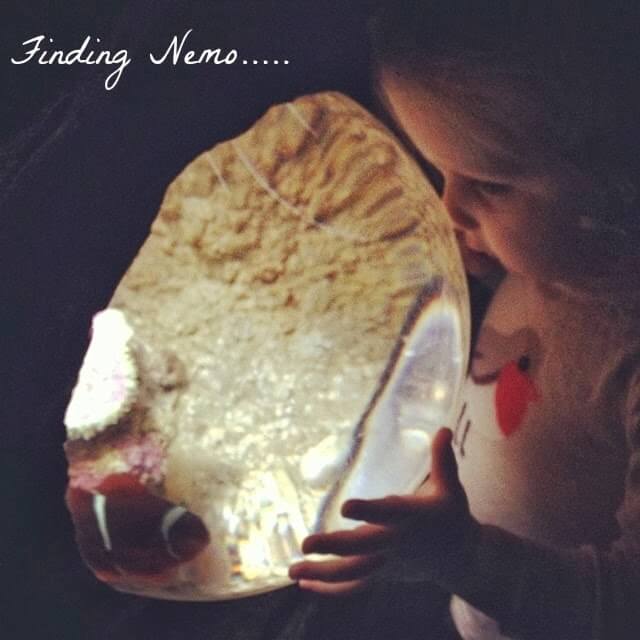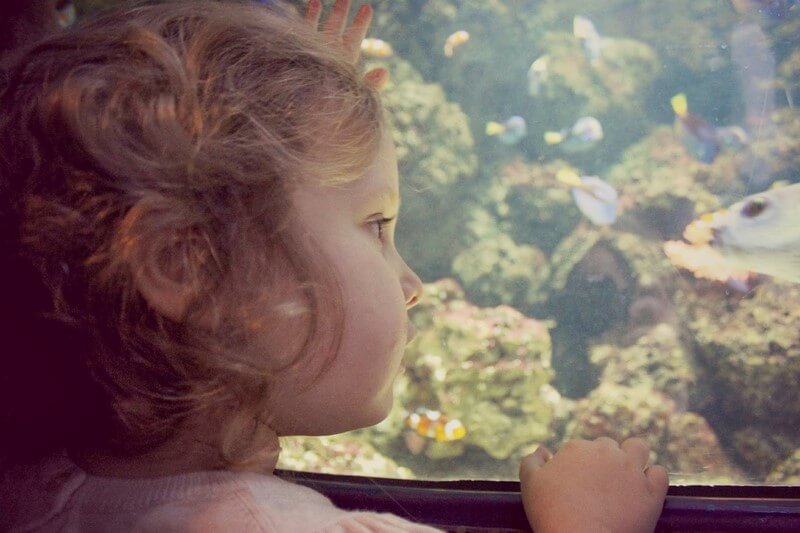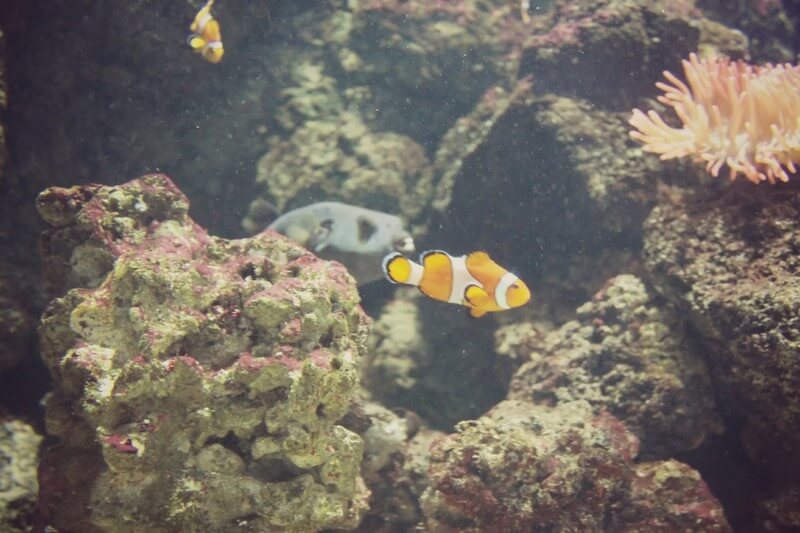 Despite having lived in London for a ridiculously long time, we have never ever been to the Aquarium before! It really was the perfect family day out for mid January as it is all in doors and it took us around an hour and a half to follow the path around the aquarium which was just about right for a toddlers short attention span. Even Rufio loved it, at 6 months old I didn't really think that he would be interested but he was absolutely fascinated by the water, the colours, the fish....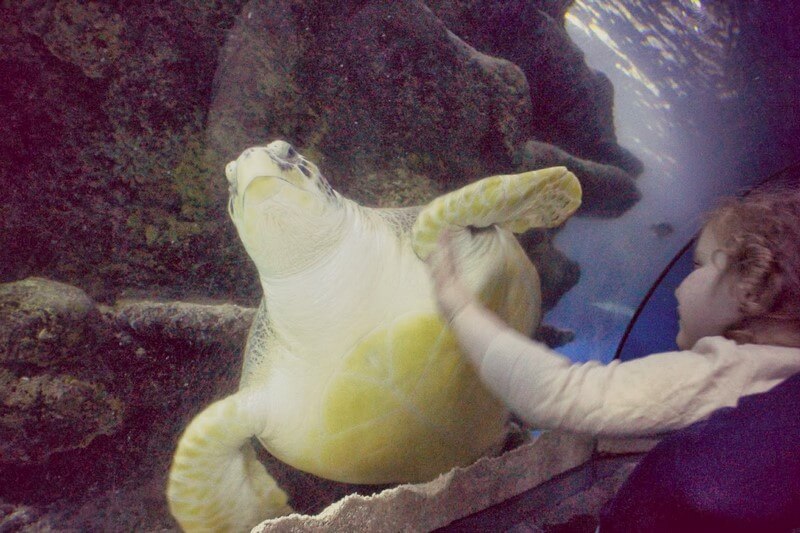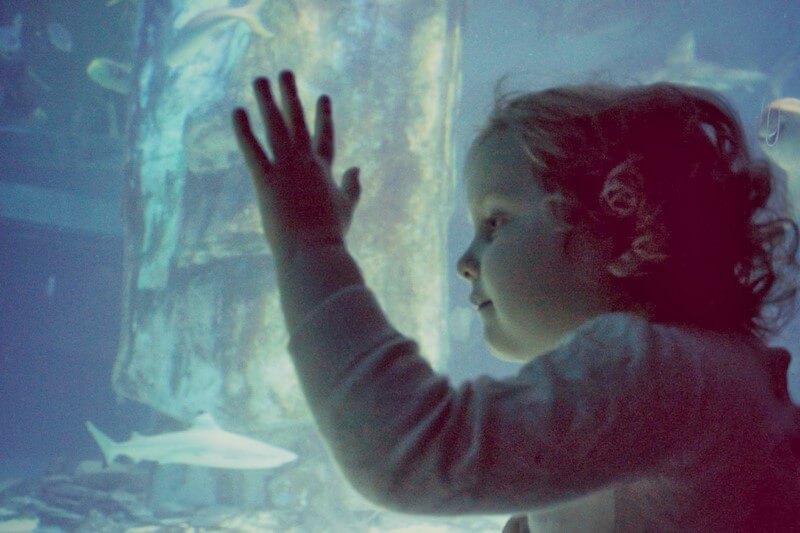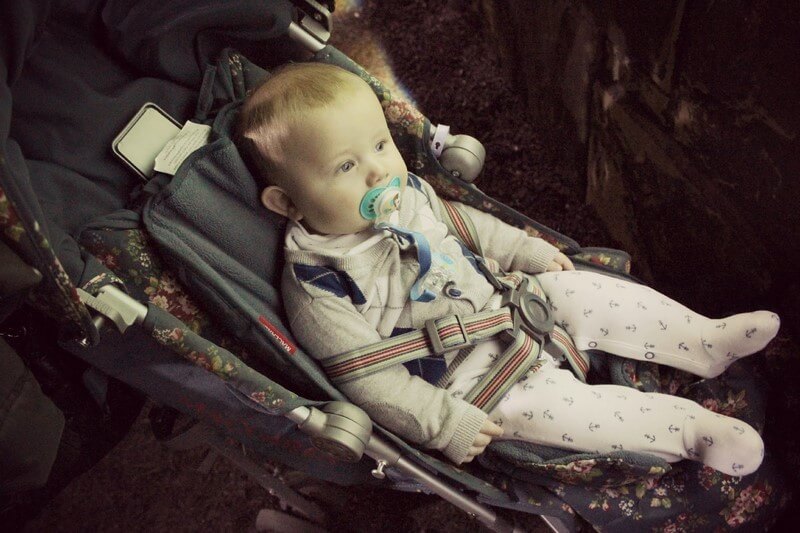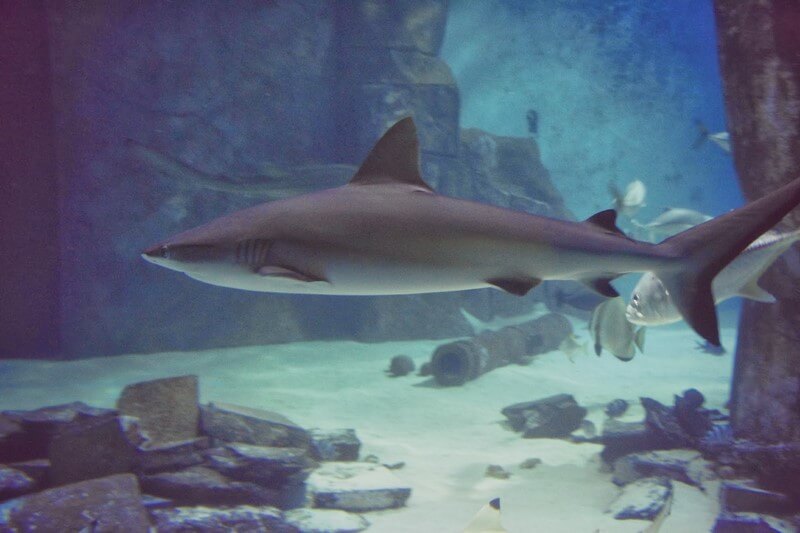 The only downside really is that the restaurant facilities in the aquarium are pretty dire, in hindsight we probably should have taken some food with us, but instead we ended up grabbing a snack in a nearby Starbucks. Entrance is also pretty expensive, Children under 3 do go free and it is slightly cheaper if you book online beforehand. Despite this though, we all had a wonderful day out, it was just magical to see the look of excitement in E's eyes when she clapped eyes on Nemo. There is actually a section called Nemo's coral cave, they have magnified fish tanks which look a bit like fish bowls. E of course ran straight over them and immediately began hugging the bowls, it was so adorable. She's still talking about her visit to the 'aquarion' as she calls it.
We've decided that we really do need to visit more of the attractions that our city has to offer, any recommendations for toddler & baby appropriate things to see and do, are most welcome!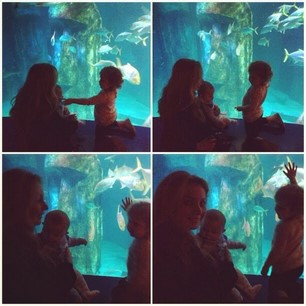 P.S. I had a brand new camera lens for my birthday which I was soooo excited to try out at the aquarium, unfortunately the lighting was pretty bad and I'm STILL learning how to use my DSLR so my photos aren't all that great. The best ones actually came from my iPhone!