So last week Mr Jones went back to the office after working from home for a number of months,so it's now just the two of us at home. Here's what we got up to in the week......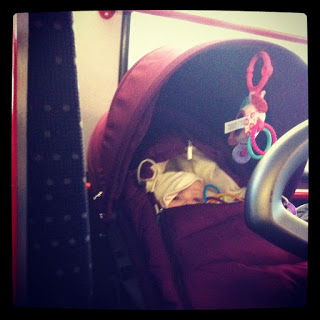 Estella's first trip on a London bus, she clearly isn't as fazed by public transport as her mother!!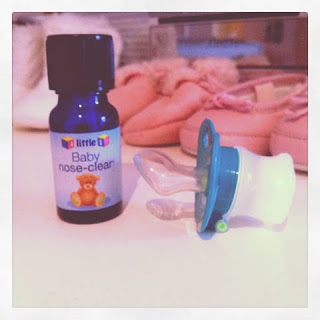 Ok, so not the most glamorous product, but when you have a little one sleep is definitely a luxury! Especially when that little one has a cold. Little E was having trouble sleeping, her nose was so blocked that she couldn't suck her dummy to send her off to sleep. Until I discovered
this
ingenious soother and decongestant. We also used the drops in an oil burner to help unblock her nose.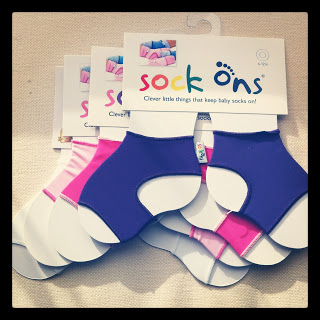 Little E is growing so fast that even her sock ons are getting small. We love, love, love sock ons, such a clever and yet such a simple idea!! I ordered these in white, pink, fuchsia and grape from
My Blankets
and as usual they arrived with lightening speed!!!!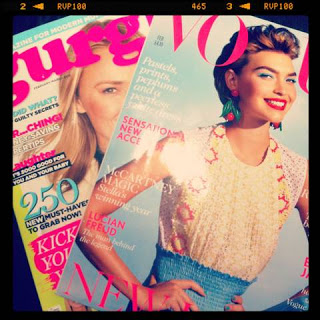 I admit it!! I prefer Gurgle to Vogues these days.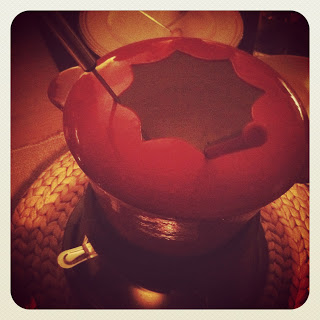 My Dukan diet went out the window on Friday when my lovely little sis invited us all over for Fondue. Dinner was delicious but the house almost caught fire when Mr Jones poured far too much alcohol in the burner!!