To celebrate the Queen's 90th birthday
Sarah
and I were invited to afternoon tea and royal etiquette class at the gorgeous five star luxury hotel, the Conrad London St James in St James' Park. The afternoon tea and etiquette class are both part of the
Fans of London
campaign, launched by Hilton, British Airways and London & Partners.
As part of the royal experience, we were taken through an A-Z lesson on the ideal etiquette for an afternoon tea with the queen with etiquette expert William Hanson. William is a trusted authority on all matters of etiquette, manners and good taste who has worked within royal households and you would no doubt recognise him from his regular appearances in the media.
William presented the rules of etiquette to us which was very informative and interesting, he believes that good manners are not just part of a bygone age but are in fact timeless. He strives to make them accessible and comprehensive to everyone and this really came across during our class in the down to earth and humorous way in which he explained the origins of etiquette.
After the class it was time to enjoy our delicious tea. The theme was English county garden and we enjoyed delicious savoury pea and feta purees and salmon blinis.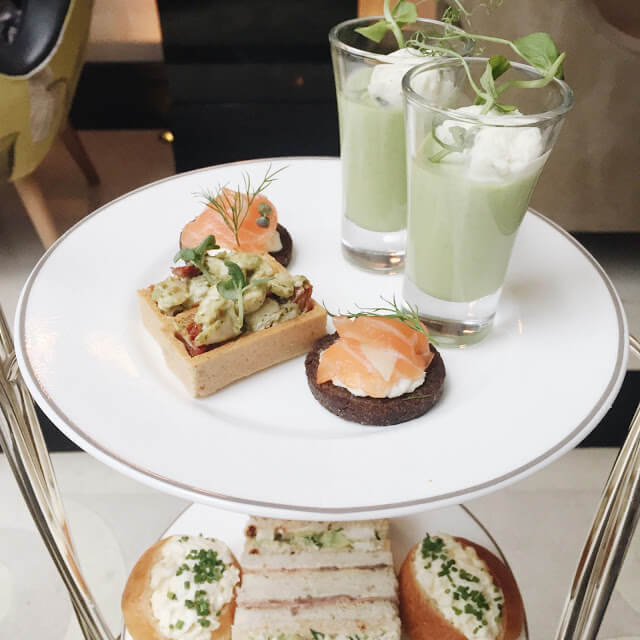 Followed by an exquisite array of sweet treats. I loved the rose canapés made from apples and the butterflies. Even the soil in the pot was edible and made from chocolate!!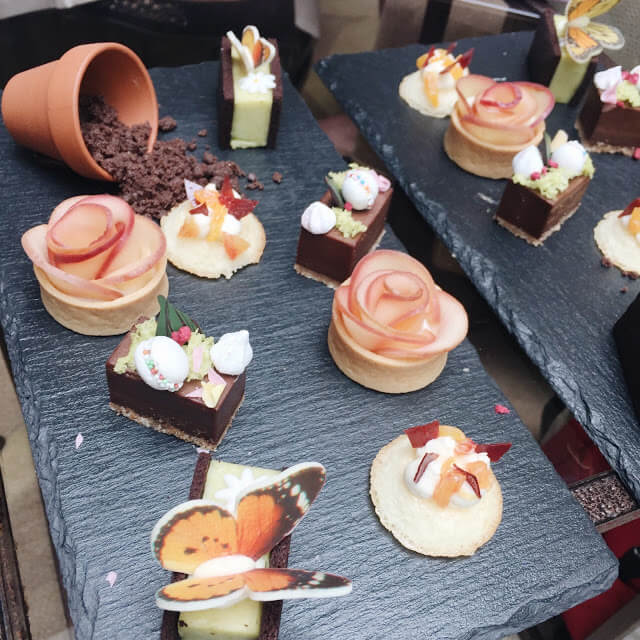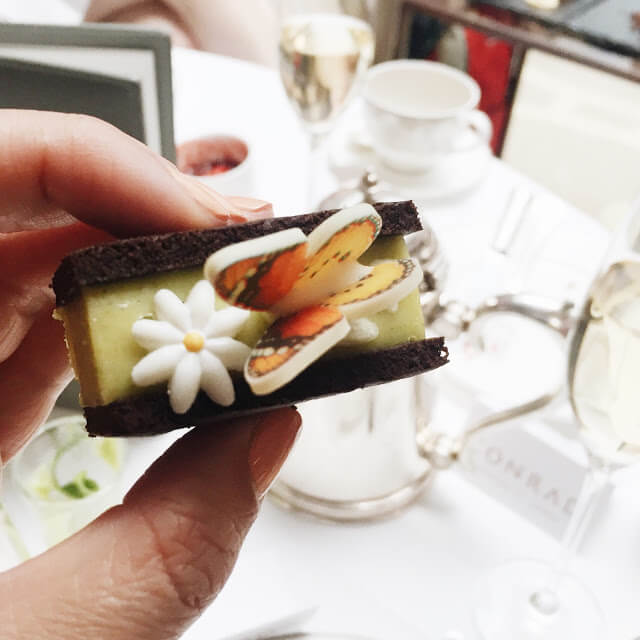 The Royal etiquette class followed by afternoon tea will run until July, and can be booked directly by contacting Conrad London St James on tea@conradstjames.com or 020 3301 1400