E has started putting together her Christmas list! A bit premature, I know but at the moment it mainly consists of absolutely everything she sees advertised on Nick Juniors.
Our conversations go something like this:
E (after every advert) : I want that Barbie with a spinning head/dress/tiara mummy!! Can I have that for Christmas?
Me: Maybe.
E:Well, if not then can I have it when I'm 5 ??
Me: Sure sweetheart ( That's not until next August and so far away she's sure to forget hehe)
However one of the toys that I did actually take note of was the new Pebli Town game which is an educational board game that interacts with your iPad ( and various other tablets) As I've mentioned before, E is a bit of an iPad junkie and we often have to limit her usage so I was interested to find out more about this game as it looked like a good compromise.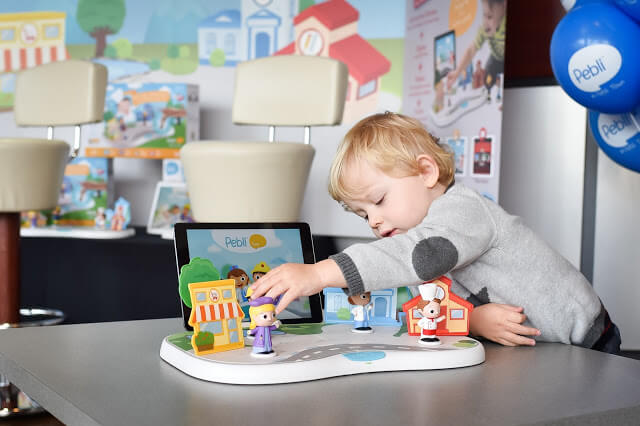 As luck would have it, we were invited to the Launch of Pebli Town at Westfield last week. Unfortunately E couldn't make it as she was in school but Rufio was happy to test drive the game for his big sis. It is designed for age 3+ and whilst he hasn't really got the hang of the app ( he's not that bothered with technology, like his Dad!) he loves playing with all the characters and the board itself, his favourite Character is Fireman Freddy.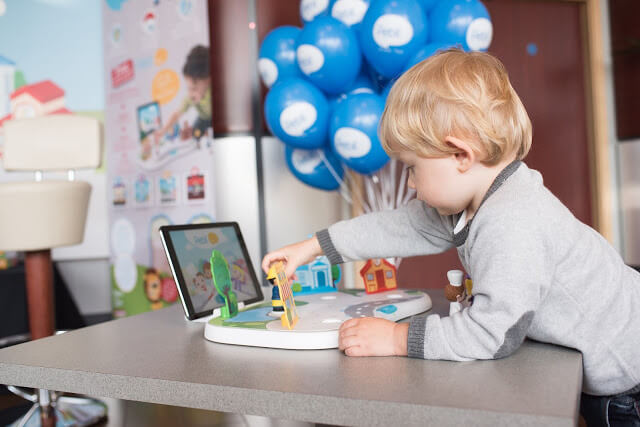 E loves playing with the entire game and there are four different areas to discover. There is Story Teller mod where children can create adventures in Pebli Town, encouraging vocabulary, life skills, focus and attention. Game player mode which helps develop problem solving skills, logic skills, hand eye coordination and fine motor skills whist also building children's speed and shape recognition, short term memory and creativity. The Story Creator section allows children to record their own voice, add special effects and direct stories, which helps them to develop creativity, imagination and social skills.
Finally there's the video room which allows them to access 200 reassuringly pre approved child friendly videos all related to Pebli Town characters, which is great as I often worry about all the weird videos kids have access to on YouTube and this automatically solves that issue.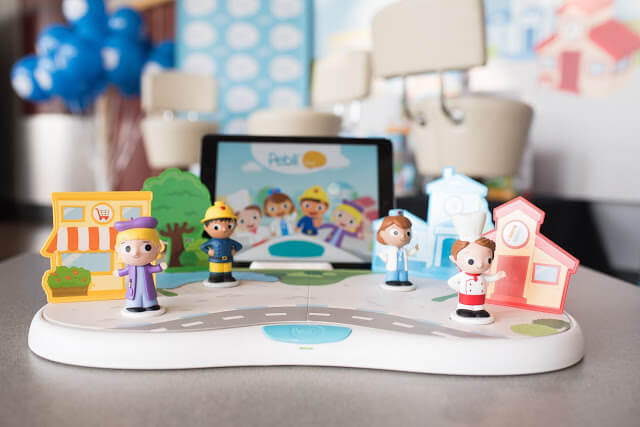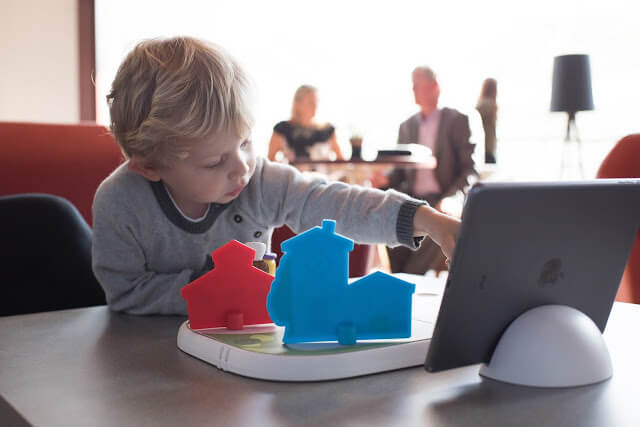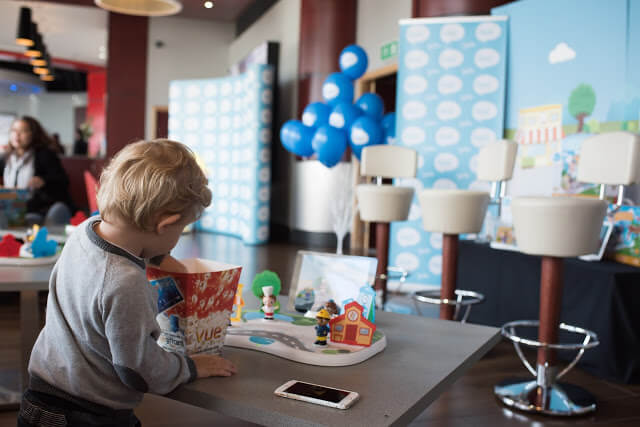 We met the gorgeous Amanda Holden who is the brand ambassador for Pebli Town. She's such a stylish and genuinely friendly lady, the kind of person I'd want as a friend and definitely my new mummy idol! She also has children herself so she was able to relate to all the issues parents have with kids technology and how important it is to make it safe and educational. Pebli Town achieves all this without children even realising- a bit like giving them fruit and them not knowing it's good for them, as Amanda put it!!
We also heard from Guy Orr who is a director at Mookie, the people behind Pebli Town. Mookie is a family business set up by Guy's parents in their garden shed back in the 80's and now they are international supplier and distributor of children's toys! I love a good success story!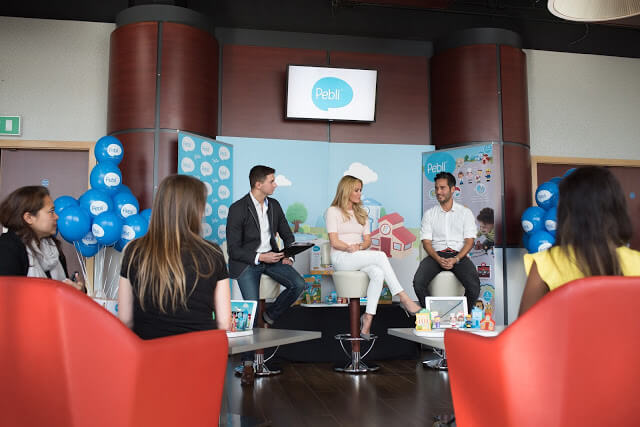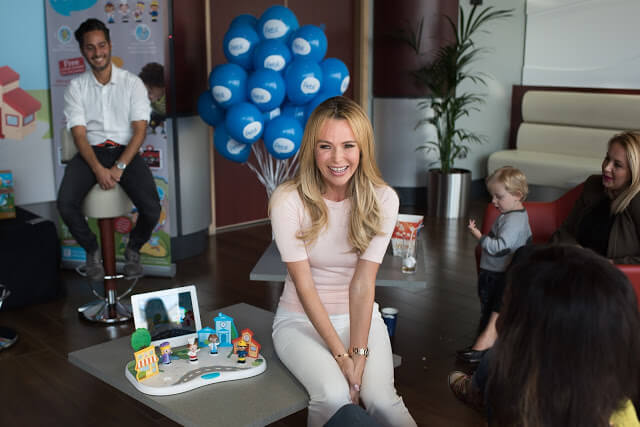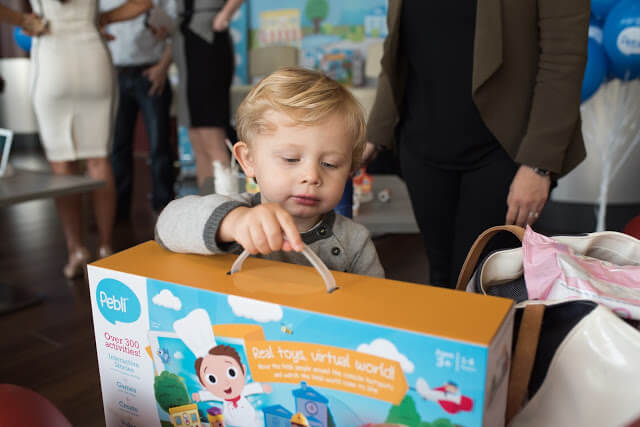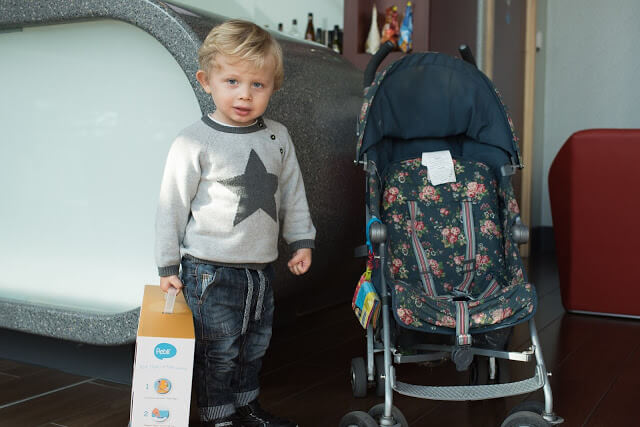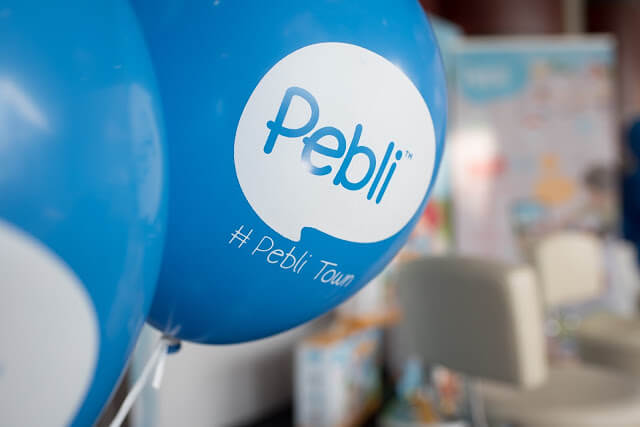 Needless to say, we're all thrilled with Pebli Town! It's great entertainment for the kids whist Mr Jones and I can relax safe in the knowledge that this is an educational game with children's interest at heart. Of course this would make a great gift for those of you who are super organised and already thinking ahead for Christmas. It's also relatively compact so great to take along if you're travelling as it would provide hours of entertainment for the kids.
Find out more about Pebli Town here:
https://toysalive.com