Ouf, so half-term is almost over and I think I need a half term of my very own to recuperate! E's nursery school had two weeks off and since she has been going to school she has tons more energy in the mornings. She becomes bored really easily if we don't have a ton of activities planned for her. Of course we did the obligatory pumpkin carving but this was a challenge in itself, we needed to find a non scary pumpkin stencil! E seems to be having loads of nightmares lately and is scared of so many things all of a sudden, she is even scared of the Little Mermaid which has been one of her favourite films for a while now.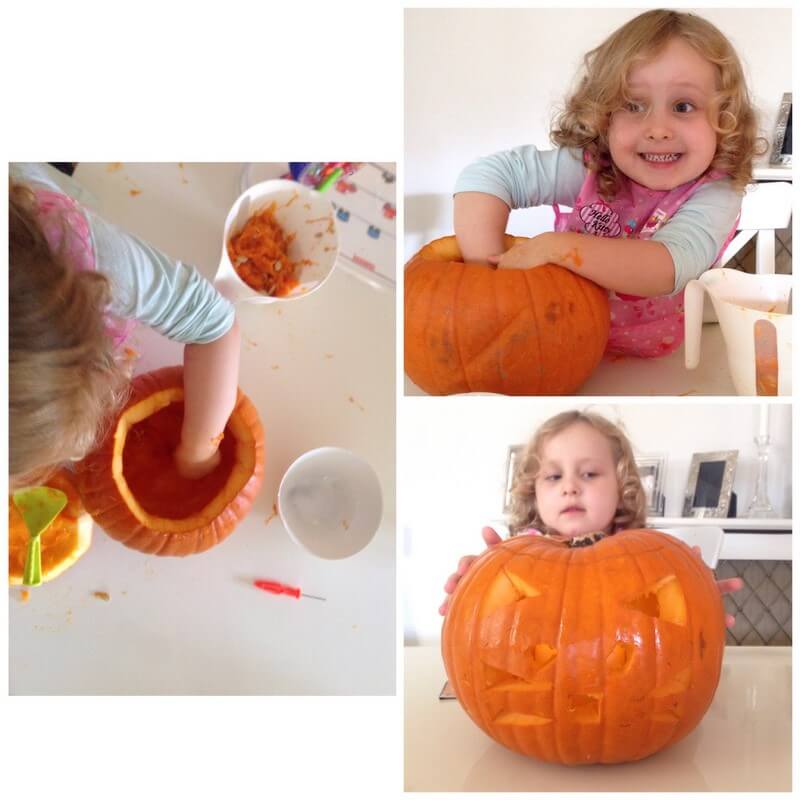 Now E is three, she is just starting to get in to Halloween, it is such a fun day for little ones. When I was young, Halloween basically amounted to a black bin bag costume for a witch or an old sheet with eye holes cut out for a ghost with a game of ducking apples If, IF you were lucky!!! But now there are so many cute (non scary) outfits to be found and tons of fun decorations. We had some friends over for a spooky playdate and it was such a warm day ( 23 degrees!!) that the children went for a run around in the park. I thought that this would make a great photo opportunity with the children in their costumes and the beautiful autumn leaves on the ground, but of course baby brain here forgot to put a memory stick in the camera! Nevertheless I still managed to get some decent photos on my iPhone, good old apple!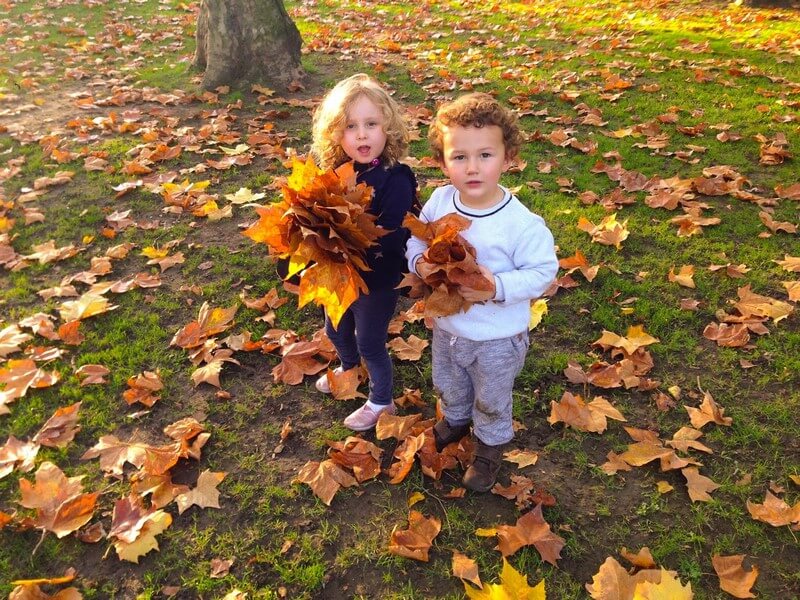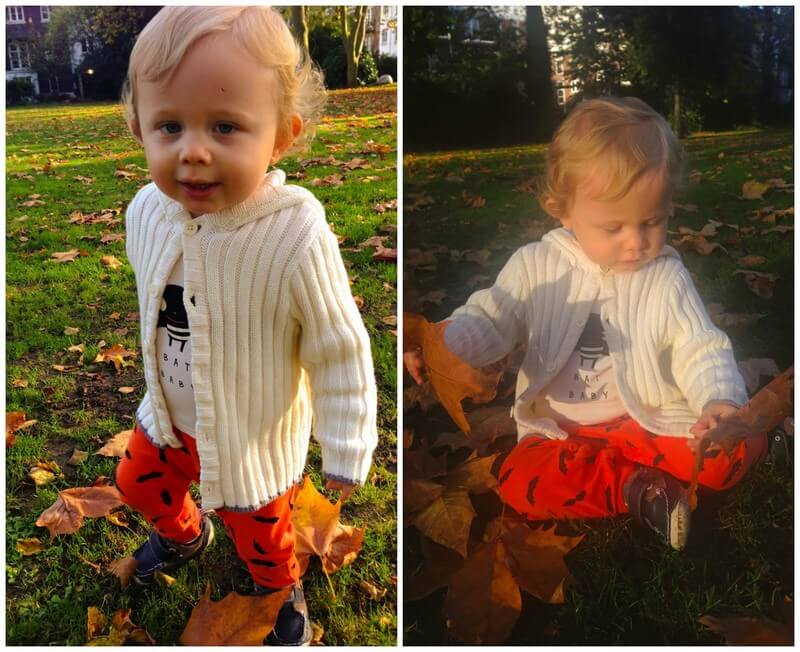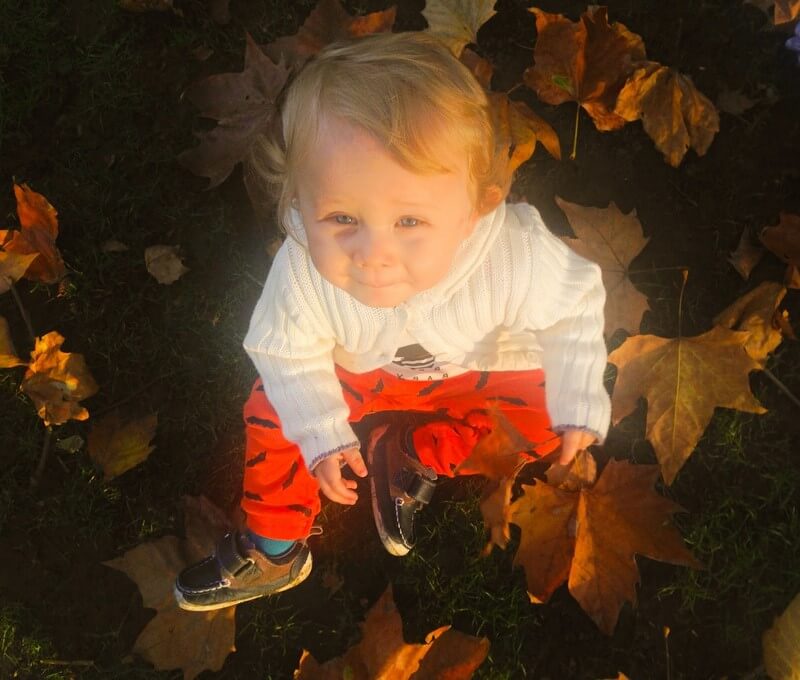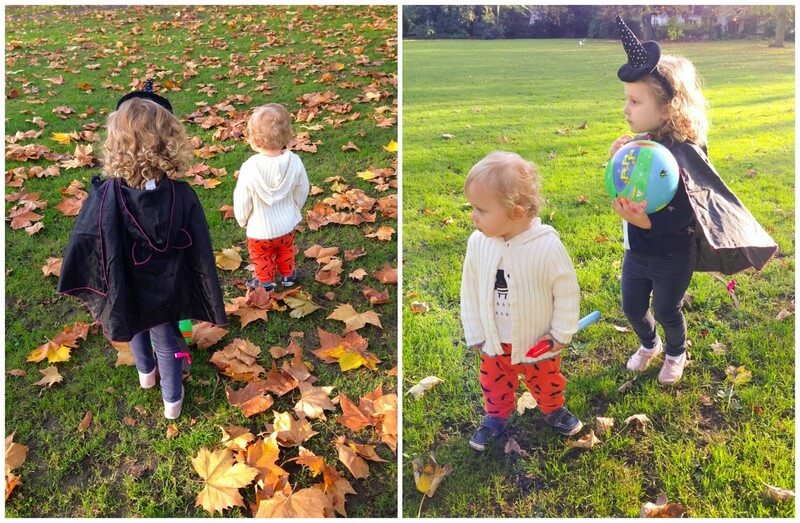 What did you do for Halloween?