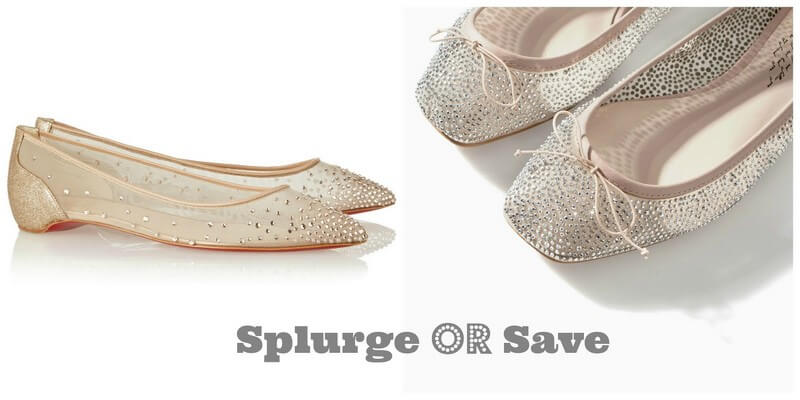 My cousin is getting married this summer and I have been assigned with the task of helping her find the perfect wedding shoe. Along the way, my own shoe wish list has been getting longer and longer. Top of the pile for both of us has to be
Christian Louboutin's
breathtakingly beautiful Body Strass heels.
I was super excited to discover that they also do a flat version (Left). These would be perfect for me, I wouldn't have to worry about tripping up whilst carrying/ chasing after my little ones. I know I know I'm not supposed to be looking for myself.... but I just can't help it......ooops!!
I wasn't however, as enamoured by the price tag! These Shiny Ballerina Flats from
Zara
( Right) are a steal at £39.99 and still have the same nude, floating crystal effect. I'm in Love!!