Ever since I can remember, E has quite definite ideas about what she will and won't wear. Over the course of time ( well, two and half years to be precise!) she has developed quite a unique sense of style. Some might call it Carrie Bradshawesque and slightly non conformist. I call it a pain in the bum, especially when we're in a hurry to go to ballet class and she is insisting on wearing her Princess Sofia Wellies and a Tiara- she is BIG on the accessories my girl. Either way, it makes for some fun photos to keep for when she's older and I hope she'll always have the confidence and attitude to wear whatever she wants as she grows up!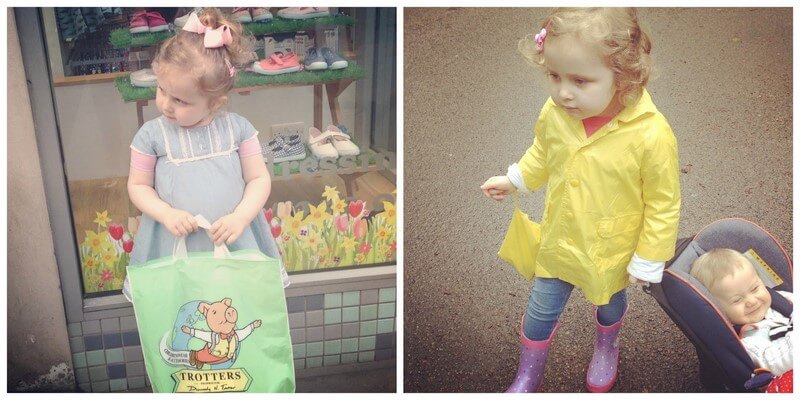 Above Left: A pretty summer dress. Right: A Vintage ( Mama's) Raincoat and Raincoat bag used an accessory to carry her Raisins! Worn with skinny jeans and Princess Sofia Wellies.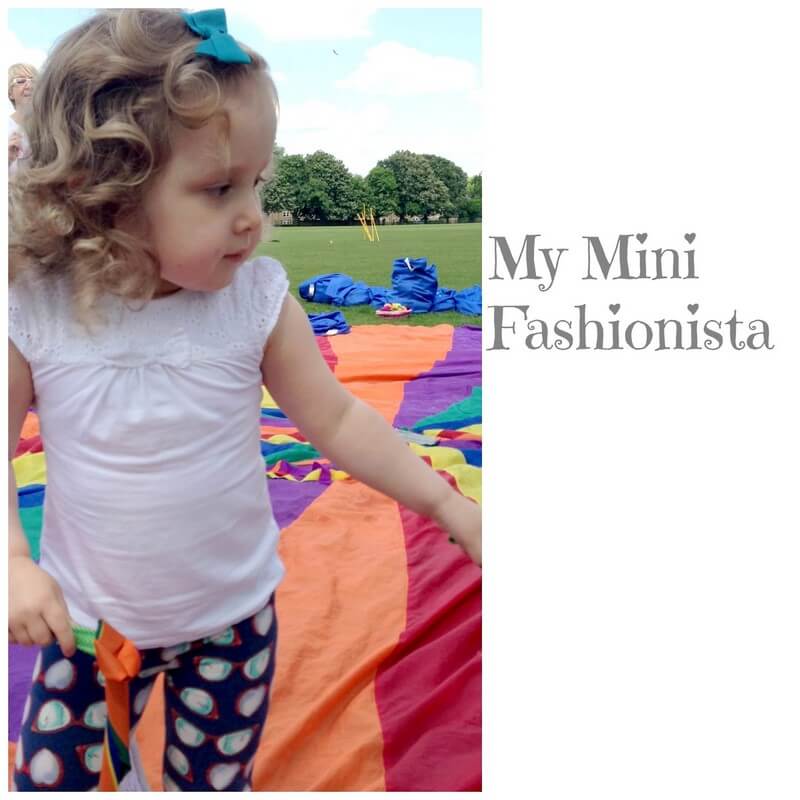 I love these sunglass print leggings from Next worn with a broderie anglaise T-shirt from Boots Mini Club.
Above Left: Parasol and Cheongsam- a gift from Singapore. Above Right: Strolling home after lunch in her princess tutu.
Above left:A whole pack of glittery hair clips from John Lewis. Sometimes we have to chose our battles and this was definitely one of those days. We weren't going to get out of the house without a tantrum, unless she got to wear this unique hairstyle.
Above Right: Saltwater Sandals ( our new obsession)- These are the Sun- San Sweetheart Sandals in silver from Trotters. Love how they are durable enough to be worn in the sea yet pretty enough to wear to a party.