Woohoooo, I've managed two posts this week!! The first time since I've started back at work. Although technically this one is a little bit of a cheat because a) they're a variation on the
Grey Polish
I wore the other week and b) these nails are from a few weeks ago but you're aren't going to hold that against me now are you????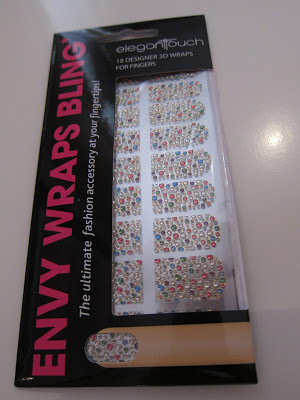 Of course I couldn't resist these 3D Bling Envy wraps from Elegant touch. When my beady eyes fell on them in Superdrug, it was love at first sight, I had to have them!!! I had been looking for some simple nail art that would work with a UV gel such as shellac and these fit the bill perfectly.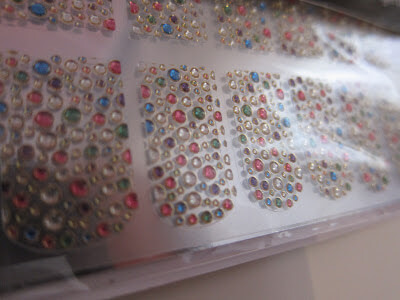 These are called Bling Candy Sprinkles and they come in a sheet of 18. They're really easy to apply, you just need to match the correct size to each nail, press them on, stretch any surplus over the edge of the nail and then file it off ( Don't worry, it comes with simple instructions!) To begin with I actually did a full manicure using a regular top coat but it seems the shellac gel underneath didn't like the top coat and they all came off in a matter of hours. On my second attempt I decided to settle for an accent nail and used my Gelish Top it Off - top coat. This worked fine and lasted until I got bored, although you only need a very thin layer of gel on top so as not to lose the 3D effect.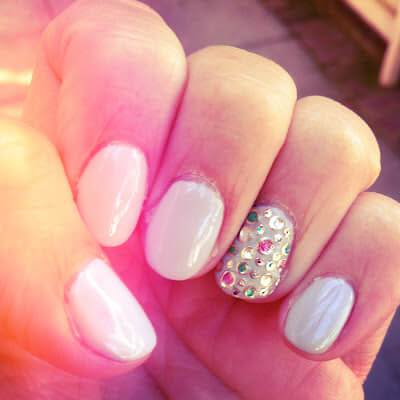 Next time I'm hoping to try these with regular polish underneath. If you love these then keep your eyes peeled for an update.