When I was a little girl, whenever my father came back from a business trip the Far East, it was like Christmas once again in our house. It seems that Mr Jones has decided to carry on this tradition with little E. Check out all the Hello Kitty goodies he brought back, I have no idea how it all fit in his suitcase!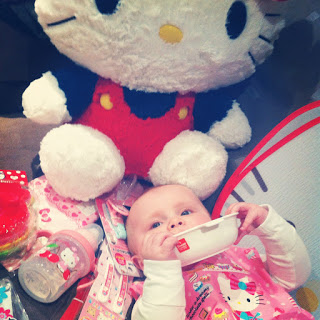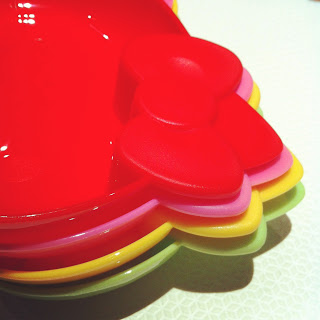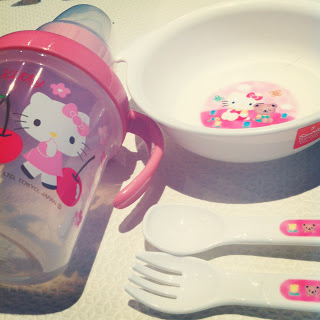 No Mikimoto pearls for me this time despite my very unsubtle hints, instead I received this rather gorgeous perfume from Shanghai, it smells delicious and will be perfect for summer. Shanghai Tang is one of my favourite stores, I especially love their buttery soft leather handbags.
Here's my attempt at an artistic photo!
My mother has been staying whilst Mr J was away, she has been an enormous help and even made Easter bonnets for E and her cousin. I thought this would fit in with CJ's #ArtAttackTuesday over at
amummysview
. Both girls are still a little small to wear their bonnets but they had fun plucking the eggs and chicks off their hats and then playing frisbee with them despite all Grandma's hard work!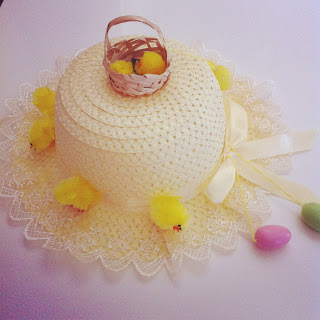 We're off to Athens tomorrow to celebrate Orthodox Easter with our family next weekend. I'm not sure how easy it will be to post from my ipad but will do my best!