How often do you pop round to a friend's house for dinner or invite the gang round for canapés and cocktails at yours?
Often, it's easier to have people over than to plan a trip to a restaurant and have to figure out where you're going to park or to have to fork out money for expensive wine on top of paying for your meal. While growing evidence suggests we are now dining out more – though spending less per visit when we do – during the downturn dining at home enjoyed a bit of a boom as we Brits tried to stretch the budget that bit further.
Figures released by the CGA-Peach Consumer Index in 2013
revealed that those under 40 made an average of 1.44 visits meet ups at friend's homes each week compared to 1.31 occasions spent drinking or eating out.
Are you an eager dinner party host or do you prefer to be a guest that brings a bottle rather than spending a day in the kitchen yourself? Today's post looks at what makes someone a host with the most.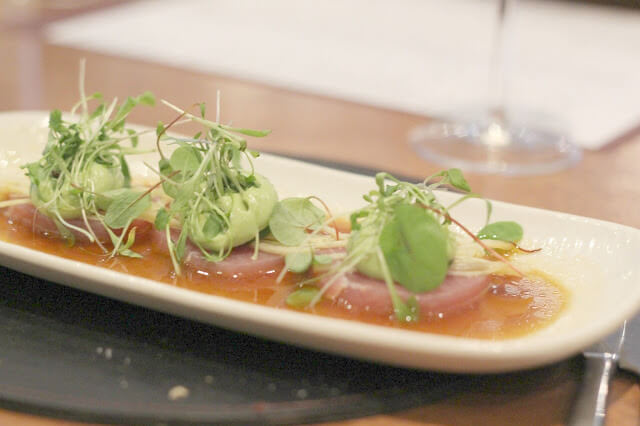 Make your home entertainment ready
While some of the best gatherings that involve food and friends can centre around something as simple as ordering in a few pizzas and sitting back on the sofa to watch a great film, having your home set up ready to host can really make a difference.
Over the years many gadgets have evolved to help dinner parties to host get togethers more efficiently and while a great sound system for playing some background music might be many hosts number one gadget these days in the past the likes of the
Lazy Susan
made a huge impact on the dinner party landscape.
If you don't have a lot of space for a dining table you may be a more reluctant host but it shouldn't necessarily hold you back.
A survey by Asda
found that barbecues are becoming big news with 76% of people spending up to £80 on an event and 44% saying they put as much effort into outdoor eating events like barbecues as they do dinner parties.
If outdoor eating is more your area of expertise, could your home be set up a little better to make entertaining easier? If you don't already have a patio dining area with easy access, could you look at installing patio or
external bi-fold doors
like these from Vufold. A dinner party is as much about conversation, mixing and mingling as it is food and drink, so opening up your space can add the possibility of moving around more freely and perhaps even introducing some dancing into the mix. With the addition of a patio heater or even a fire pit or chiminea (
B&M have some bargains
) you may find that you can extend the al fresco eating season.
Don't just do dinner
There's a reason we usually think of inviting others round for an evening meal and it's not just because we like to legitimately put After Eight mints to use in their proper time slot. 'Dinner party' – it's in the name isn't it? However, while it's often more convenient or cost-effective to pop over to your mates for a meal it's not always practical to do so late or even early evening, particularly if you are parents. If you need to pay for a babysitter the cost of a cheap evening out can soon increase and that of course is if people can find sitters. So, why not arrange a get together over another meal entirely?
According to OnePoll, three quarters of 18-35 year-olds enjoy a late, leisurely brekkie at least once a month – could you host your own brunch party? It's likely to be easier for other mums and dads to find childcare or activities to entertain kids earlier in the day or you could host while little ones are at nursery. You can still treat the get together as a special event – baking or cooking up some treats for the table, though you may want to stay clear of the wine early in the day!
Make it special
However big your home and whatever your budget for your food and drinks, going the extra mile with added personalised touches can help your event and hosting skills stand out. Could you design and make invitations for your guests rather than relying on text or email? Perhaps you could decorate your dining or outdoor space with a particular theme in mind and make things like place cards for your guests?
Are you a willing host when it comes to dishing out food and drinks or are you less than confident about your at home entertaining skills?