Welcome to this week's
#CityCountryLife
link. I'm so excited to be hosting CCL again this week after a bit of a hiatus. The theme for January is Winter Activities and we would love it if you could link up your posts.
#CityCountryLife is a series run by myself and my gorgeous friend
Lizzie
. Living in the heart of London, I write about life with kids in the capital city and Lizzie writes about all the wonderful things that country life has to offer.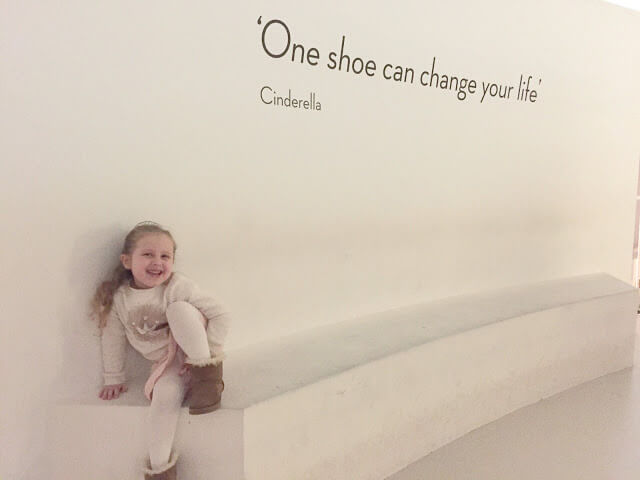 Since E returned back to school following the Christmas holidays, we've had a few tearful goodbyes in the morning. I get it, she's only 4 and it's probably just a phase, but it's just such a contrast to last term when it used to take us half an hour to leave the school because she was so busy saying goodbye to all her new friends.
A girlie afternoon, just the two of us, without the boys was definitely in order and I thought it would be a great opportunity for us to take a trip ( and E's first ever visit) to the V&A to see their current exhibition- Shoes Pleasure & Pain.
When we arrived I was reminded of my favourite hotel, Hotel Costes in Paris with swathes of decadent red velvet adorning the walls. There is a definite boudoir feel to the exhibition which I guess goes hand in hand with the Pleasure & Pain title. The highlight of the exhibition for E was of course Cinderella's glass slipper. There were also short films about shoes projected on to the walls which she found captivating and as a bonus allowed me to browse the display.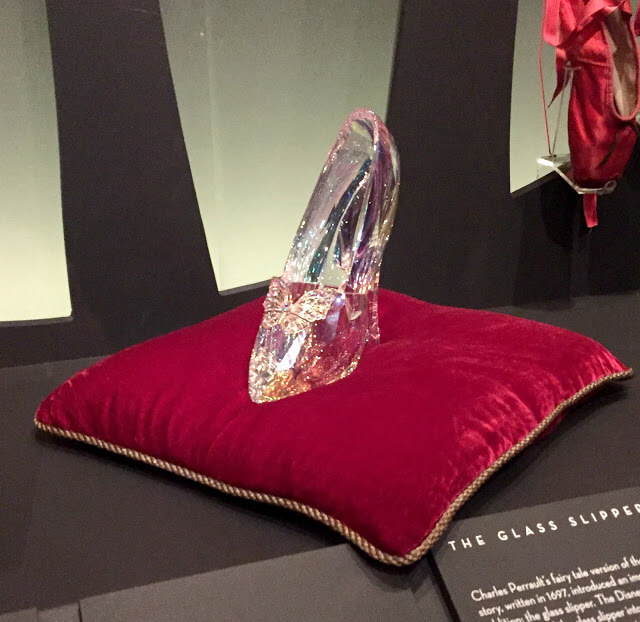 Annoyingly I did't know that photography wasn't allowed in the exhibition and absurdly I was reprimanded for taking a photo of E against a white wall ( the first photo here) with the 'One shoe can change your life' caption. I get that camera flashes can damage art but I never use the flash and anyway- I hardly think photographing a white wall would damage it! I shared the top photo of E on social media and it is one of my most popular posts of all time with friends and followers expressing interest in an exhibition that they had no prior knowledge of so I think the exhibition is doing itself a disservice by not allowing pics. Anyway I'll stop ranting now, I did actually get a few photos before I got a telling off as you can see!!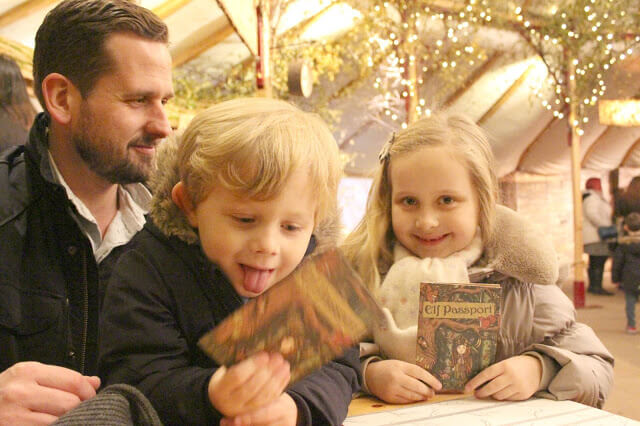 I am a self confessed Shoe addict so I found this exhibition fascinating, with extreme footwear such as minuscule shoes worn on bound feet in Asia to crazy boots without heels worn by the likes of Lady Gaga to this seasons Louboutins. I loved how the exhibition addresses the obsession so many of us have with shoes, something that I certainly identify with. I could have spent all day there, but a certain little lady had other ideas..... fortunately we bumped in to my art exhibition buddy- Sarah of
MyCityMyLondon
- and her little guy so we headed off for hot chocolate with the little ones.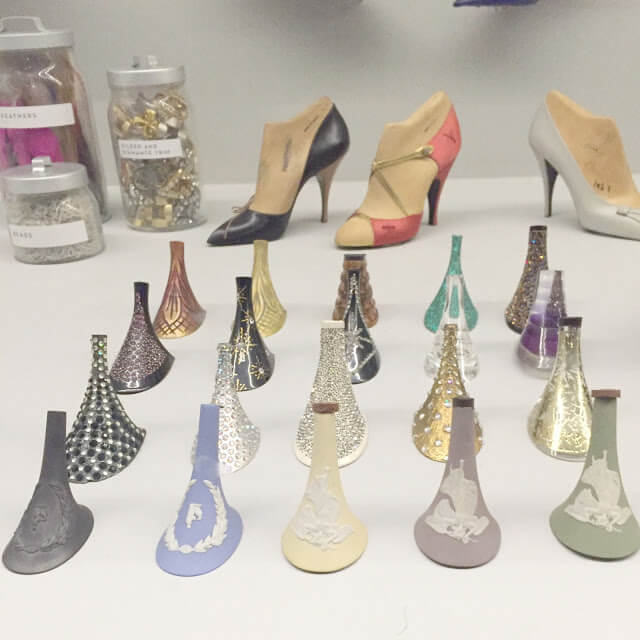 Oh and if you're thinking of visiting the V&A, the exhibition is on until the end of the month and you can book tickets online or on the door.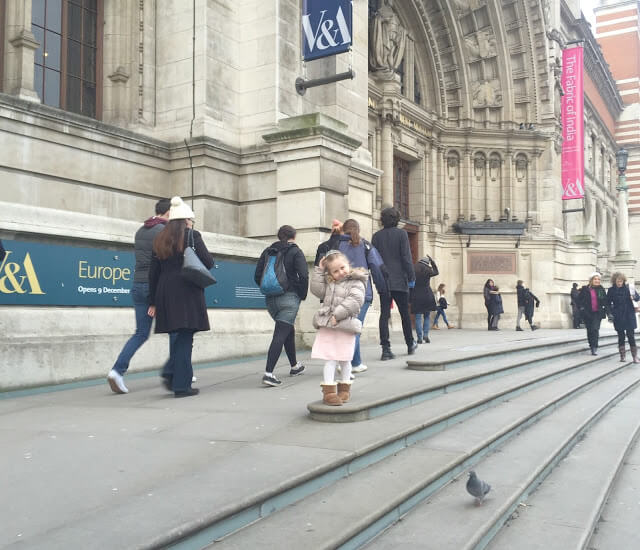 I don't know if any of you use Snapchat but I am a little bit obsessed with it at the moment. It allows me to instantly engage with my followers without having to spend hours obsessing over hashtags and Instagram filters. It's especially great for sharing days out, which I did on our visit to the V&A. If you're on Snapchat then my username is as always @mrsjoneslondon so do pop over and say Hi!!
Link up and share what you've been up to with Lizzie & Me: