One of the best things about blogging for me is discovering fun and new things to do with my family that I wouldn't normally come across. Big Fish Little Fish family raves definitely fall in to this category. A few weekends ago we were invited to The Electrowerkz in Islington for Big Fish Little Fish's Space Oddity themed event.
My sister and her family also joined us and upon arrival the children were given fluorescent bracelets which they were absolutely thrilled with. Each event is held at a different and quirky venue and this time BFLF was held at Elektrowerk which used to be a metals factory. In the main room there was a disused tube carriage which had been transformed in to a bar and the ceiling was adorned with giant stars and orbs. There was a sweet little cake stand selling themed cupcakes and cake pops, the children devoured these so quickly that I didn't even get a chance to photograph them. E immediately clocked the face painting stand, she has wanted to have her face painted for so long but was too impatient to wait her turn.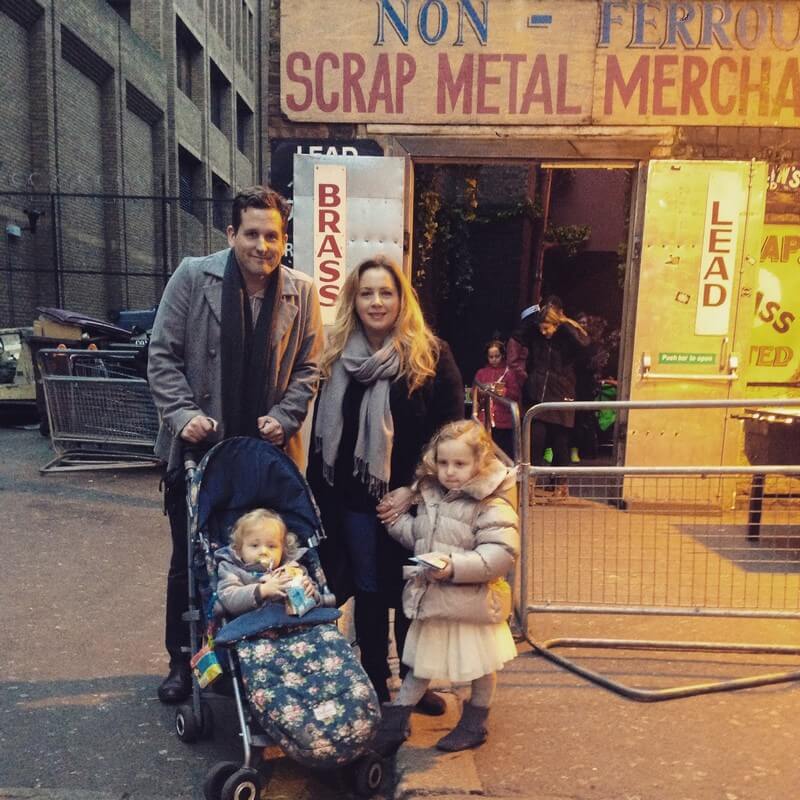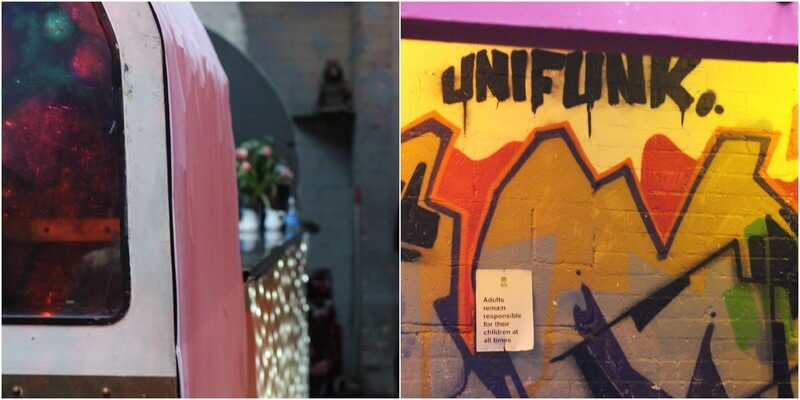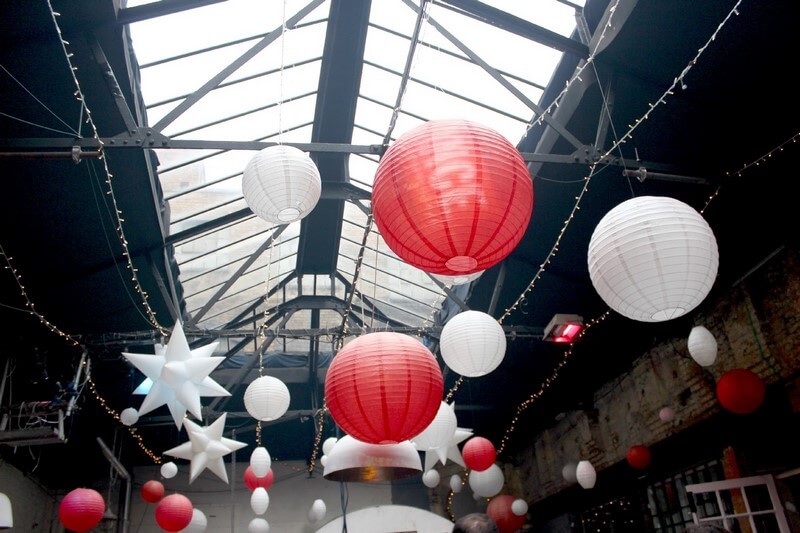 We then moved on to the DJ room, it was just like a real rave and took me back to my teenage weekends spent clubbing, it was especially surreal with the children there. BFLF isn't a kids Disco, it's a rave that children & parents can attend. Despite the funky music, it was quite dark and the older girls who are both 3 and going through a 'scared of the dark' phase and didn't want to stay in there too long. There were plenty of kids ( and parents) in there LOVING the tunes and even babies with ear defenders grooving away.
Our next stop was the chill out room, complete with a bubble wrap wall ( Did I mention it was just like a real rave!!). The Chill out room was a winner all around, the dads snuck off for some beers at the tube carriage whilst my sister and I entertained the kiddie winks at the craft area. They all loved creating glittery alien themed crowns, this section was really well organised and there were staff on hand to help the kids create their extra terrestrial head wear so parents could relax a little.
Best of all was the huge graffiti wall, which we literally had to tear the children away from when it was time to go home. Left to their own devices I'm certain they would have stayed there until bed time, it's not every day that you're actively encouraged to draw on a wall after all!!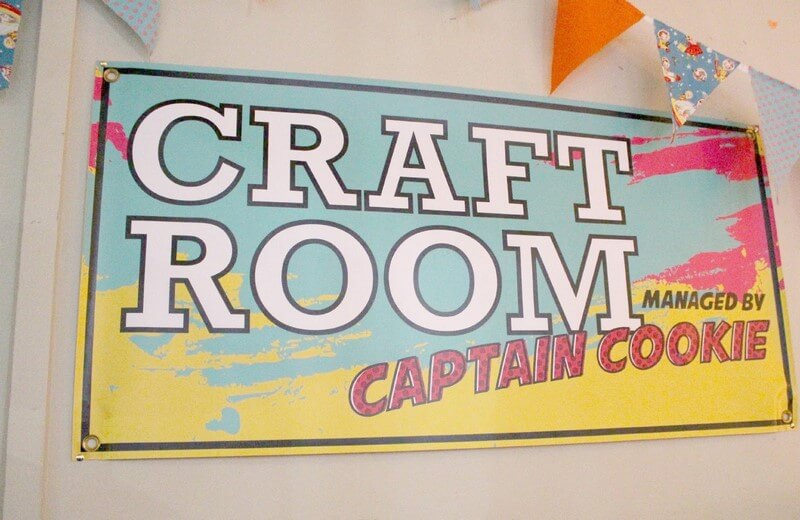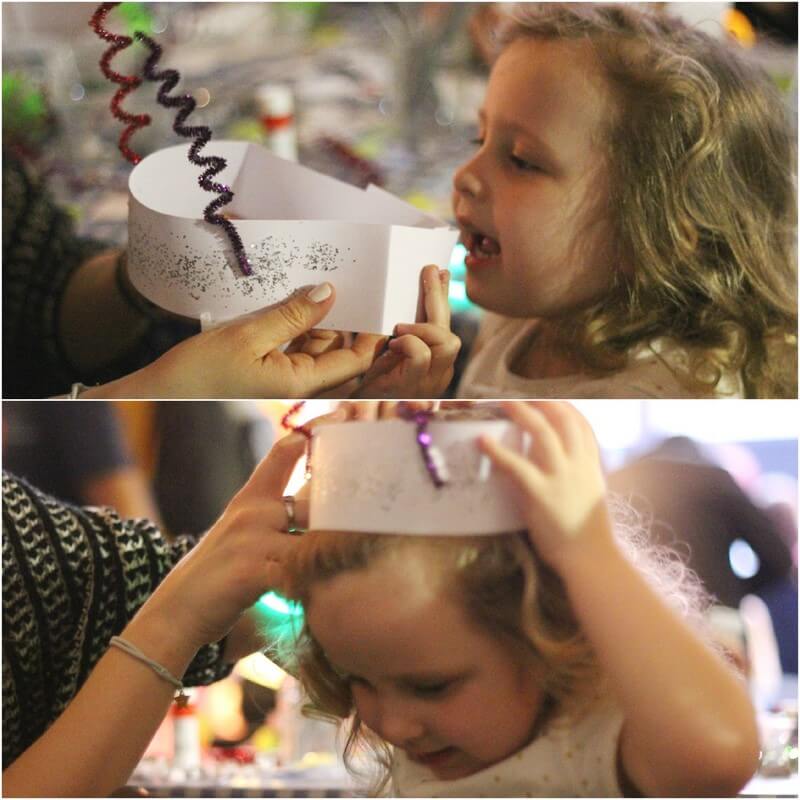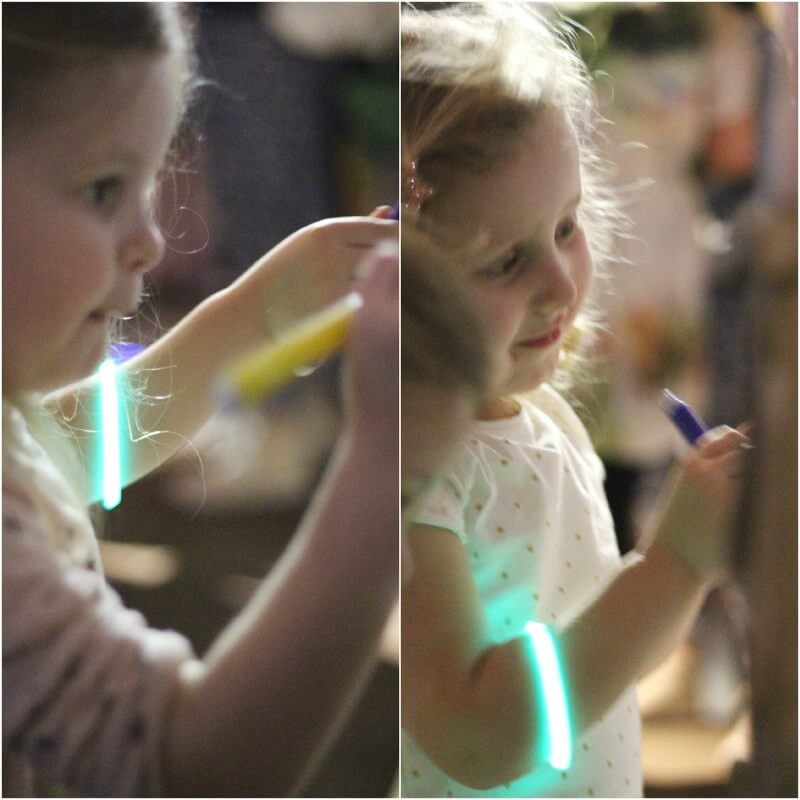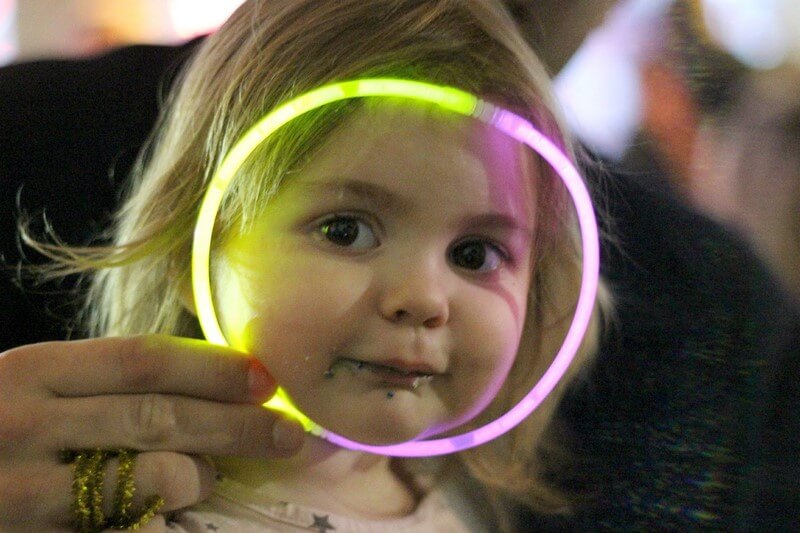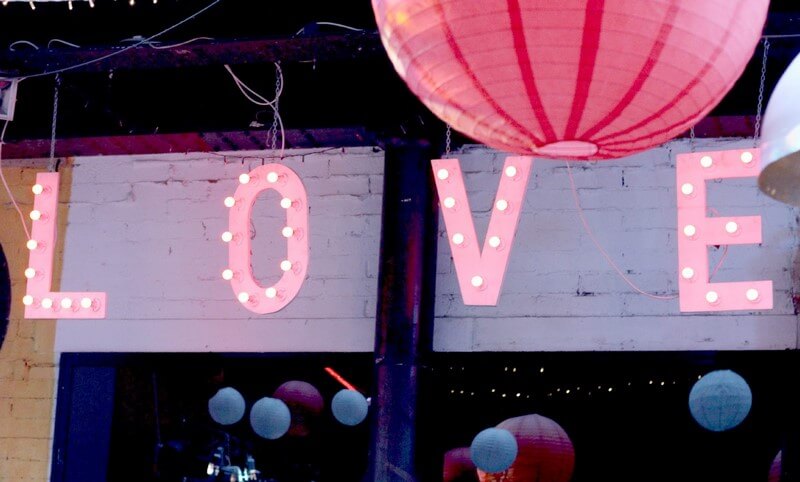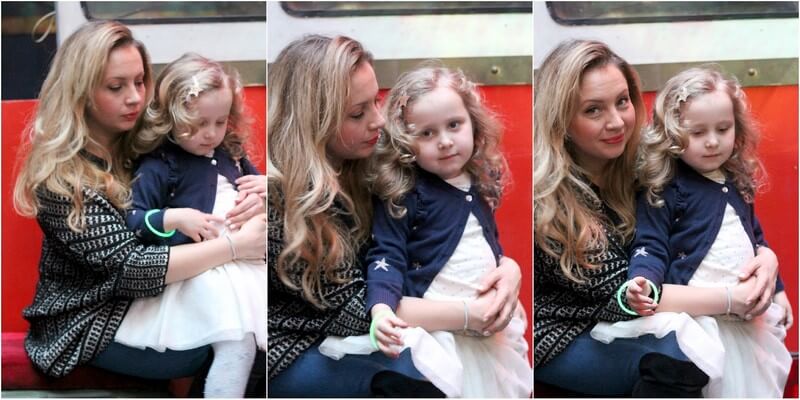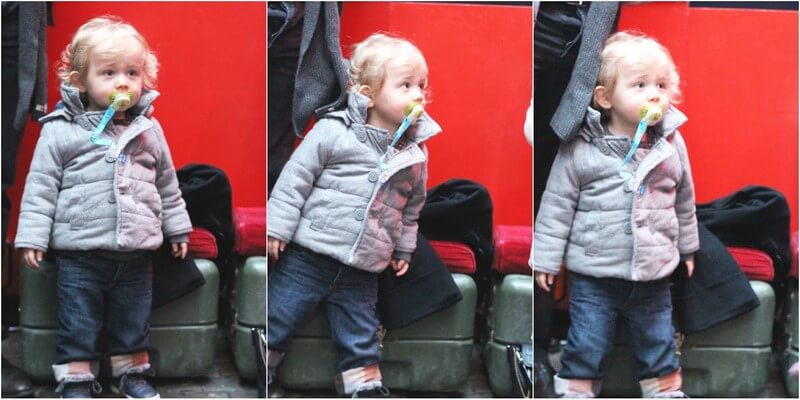 Check
www.bigfishlittlefishevents.co.uk
for upcoming raves, but be warned BFLF is extremely popular and events do sell out fast so make sure to book your tickets well in advance. The rave we attended in Islington was jam packed!
The first thing my daughter said when she woke up the next morning was 'Mummy, can we go back to 'Fish little fish' again today?' A sure sign she enjoyed herself!!