As I'm sure you all know, getting my nails done is one of my biggest treats. Since becoming a Mama, I rarely get a chance to go to a nail salon these days. Last week however, I had one of the best Mani/ Pedi's I have ever had in London, all in the comfort of my own home!
Gloss + Polish is a classic Manicure and Pedicure service brought to you at home or in your office, in Kensington and the surrounding areas. My technician arrived on my doorstep with a teeny weeny tardis of a suitcase jam packed full of anything you could possibly need for the perfect manicure, including a fold up stool and a mat to protect your floor from any spills.
The treatment was completely waterless which is much kinder to the environment than your regular nail treatment ( did you know that the average salon uses 12-15 gallons of water per pedicure!!). Waterless manicures can also last longer, by preventing the nail beds from expanding in water and thus increasing polish survival rates. I was a little bit sceptical as to how the technician would tackle the hard skin on my feet without water but I can happily report back that following my treatment, my heels were totally baby soft and smooth!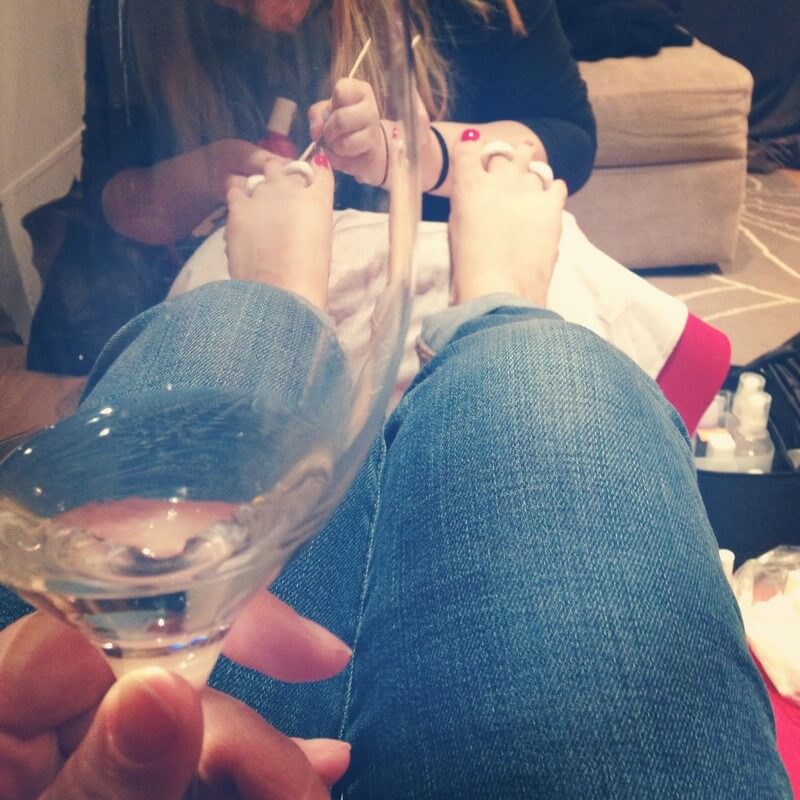 I choose from a small, but very well selected range of Essie polishes and settled on a gorgeous pale blue called Rock the Boat and the classic, Really Red, for my toes.
This is such a convenient service, you can book and pay online and even include a tip. Gloss + Polish have seriously thought of everything, making manicures for busy London ladies completely hassle free!