Hi everyone, I've had a little bit of an blogging hiatus over the past few weeks. How I wish I could say that it was due to a tropical holiday in some far flung destination. Instead, the truth is that the ENTIRE family, and we're talking grandparents, Aunts, Uncles and here cousins too, was stuck down with an awful stomach flu which I actually caught twice.
Anyhow, thanks to this monster bug, our Easter plans were well and truly scuppered. Instead we had a nice quiet weekend at home with our family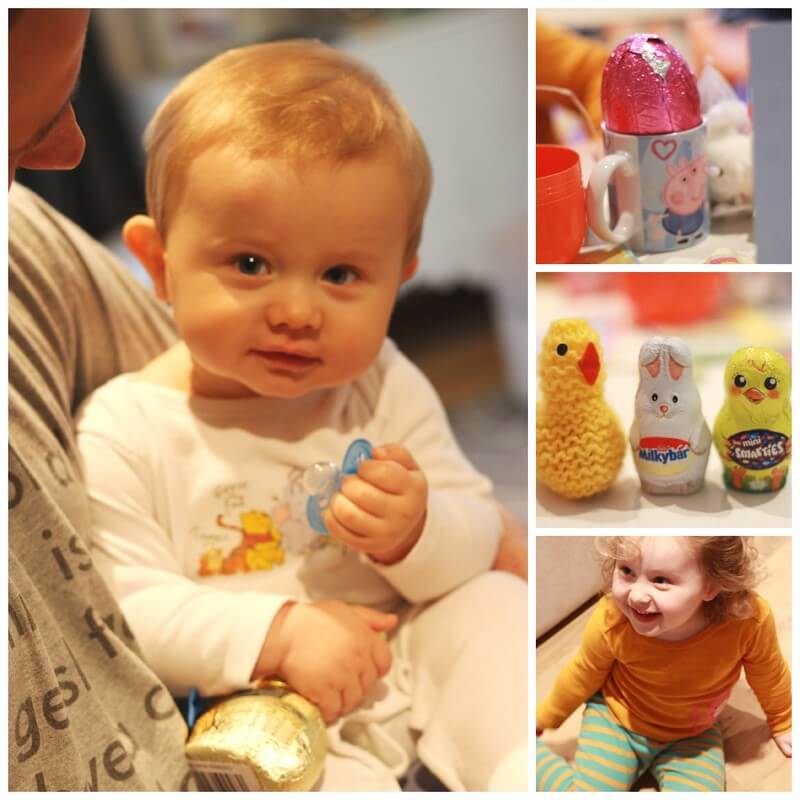 Some of us tasted chocolate for the first time.......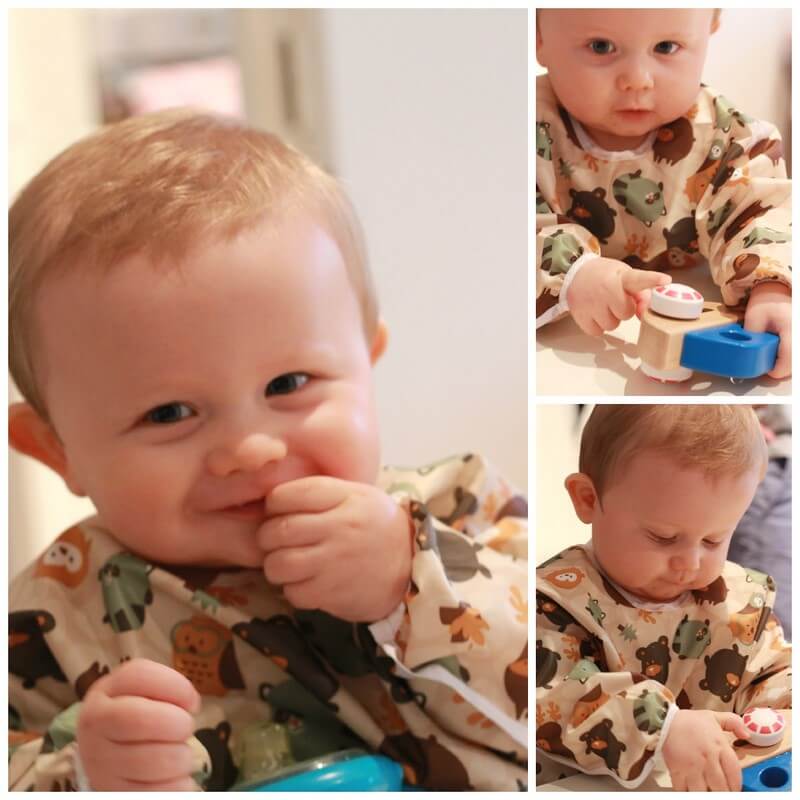 ......but then decided they'd rather bite big Sis's new balloon ( which eventually popped!)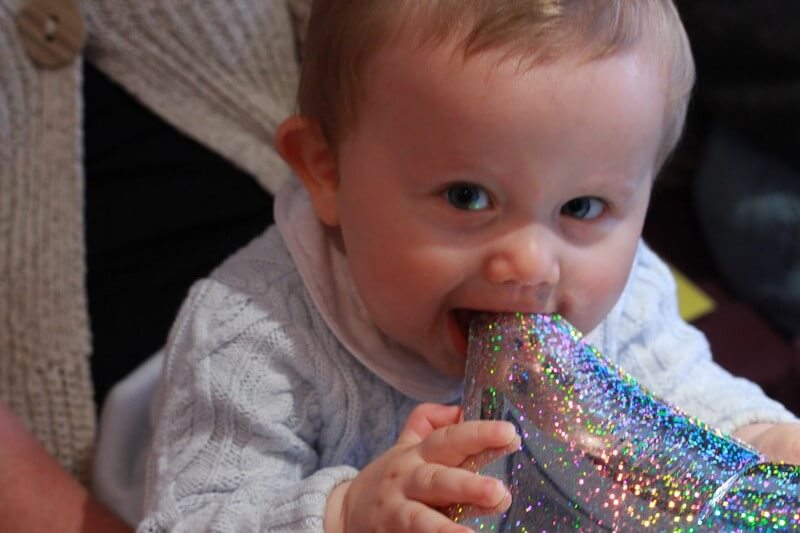 After months of inspection, the Easter bunny decided that little E had indeed been a very good girl and rewarded her with plenty of chocolate eggs. I'm not sure what I'm going to do now to encourage good behaviour now that we've exhausted both the Easter bunny and Santa's Elves!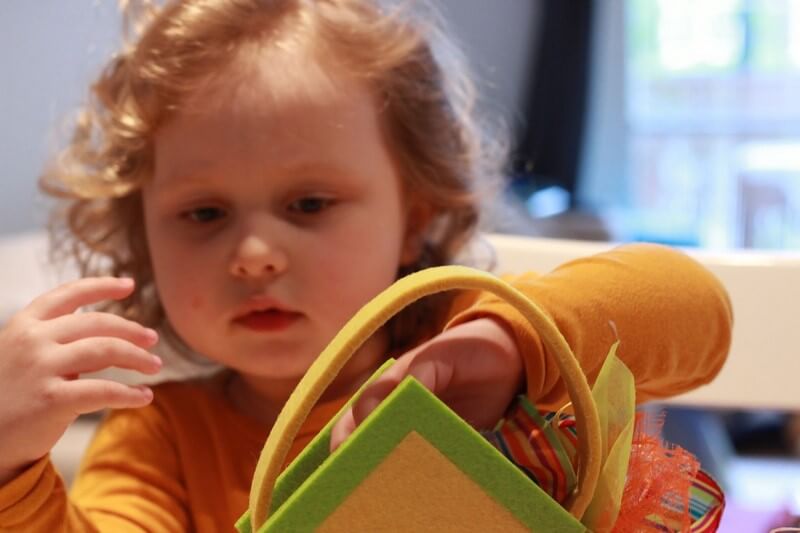 And as Chocolate had lost it's appeal for me for a few days, I consoled myself with Mini Egg inspired nails. At least they were calorie free!!
The polish is
Model's Own
in Dove for those who are interested.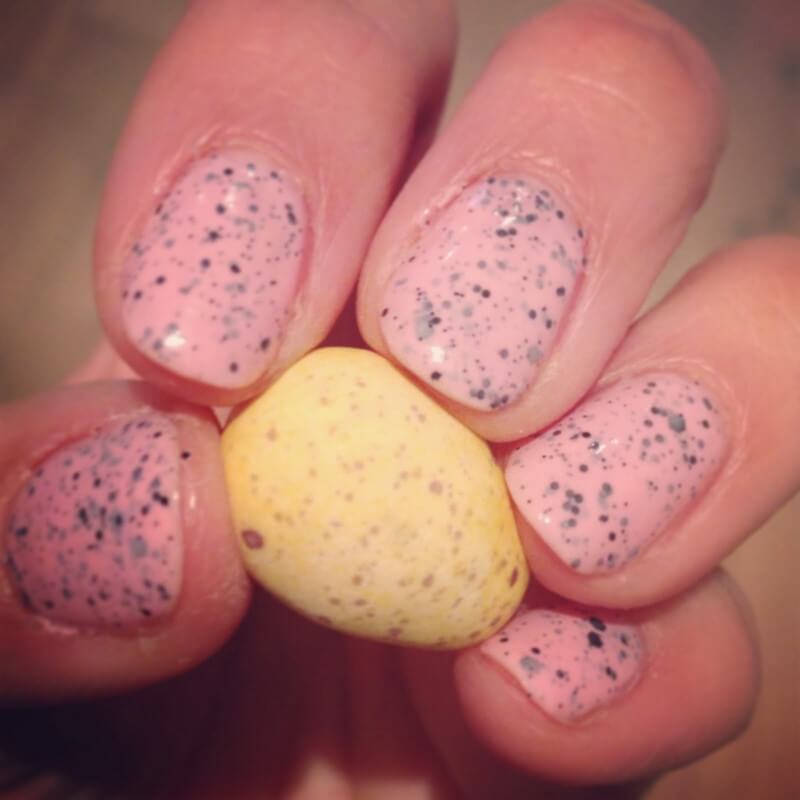 Normal blogging will to resume again, very soon. Hope you all had a wonderful Easter break!