Last weekend I had my first night off from being a mama in two and a half years. One of my oldest friends is getting married next month and I was invited to her hen party in Bath, one of my favourite cities. I was very excited to spend some time with my friends but equally super super nervous to leave my little family for the night, despite the fact that they were in the very capable hands of my lovely Mr Jones. I am still breastfeeding so I have never spent more than a few hours away from Rufio and have only ever spent two nights away from little E when Rufio was born.
So on Friday afternoon, after running around like a headless chicken all morning and very nearly giving myself a migraine with worry, I said a very tearful goodbye and jumped on the train to Bath. I had been gone no more than 45 minutes when I received a very panicked phone call from Mr Jones to say that he'd had a car crash and although the car needs a new bumper, thankfully none was hurt. I toyed with the idea of turning around and going home but my hubby assured me that everyone was fine and to go and gave a good time. I arrived in Bath early evening, my friend who was in charge of organising the event, had booked us the most beautiful Georgian townhouse called
Rennie House
, below.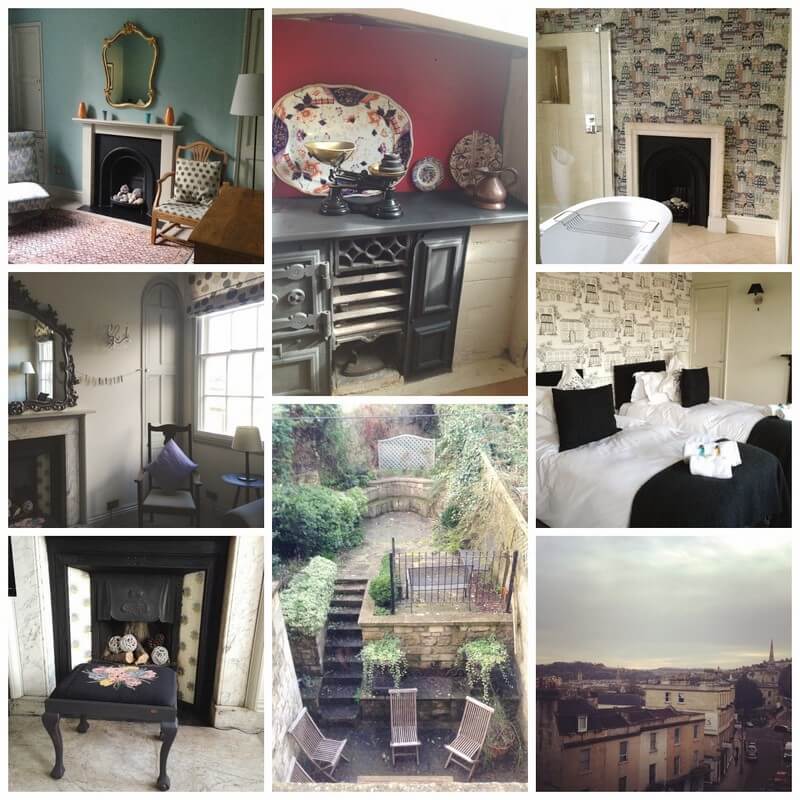 The theme for the evening was 'Cocktail' and the dining room was turned in to a bar complete with cocktail juggling bar tenders and the actual film cocktail was very cleverly projected on to the wall behind. We all decided to pull out our prettiest dresses for the occasion and although I have lost some weight I still have a way to go and still not quite fitting in to my pre-baby wardrobe. So I chose a swing dress from
ASOS
(below Left). Seriously, these dresses hide a multitude of sins, they are made from really lovely jersey fabric and are available in hundreds of different of styles and colours. I went for the plain black short sleeve version and brightened it up a bit with neon pink lips, my pink sparkly Declic
Louboutins
and a statement necklace.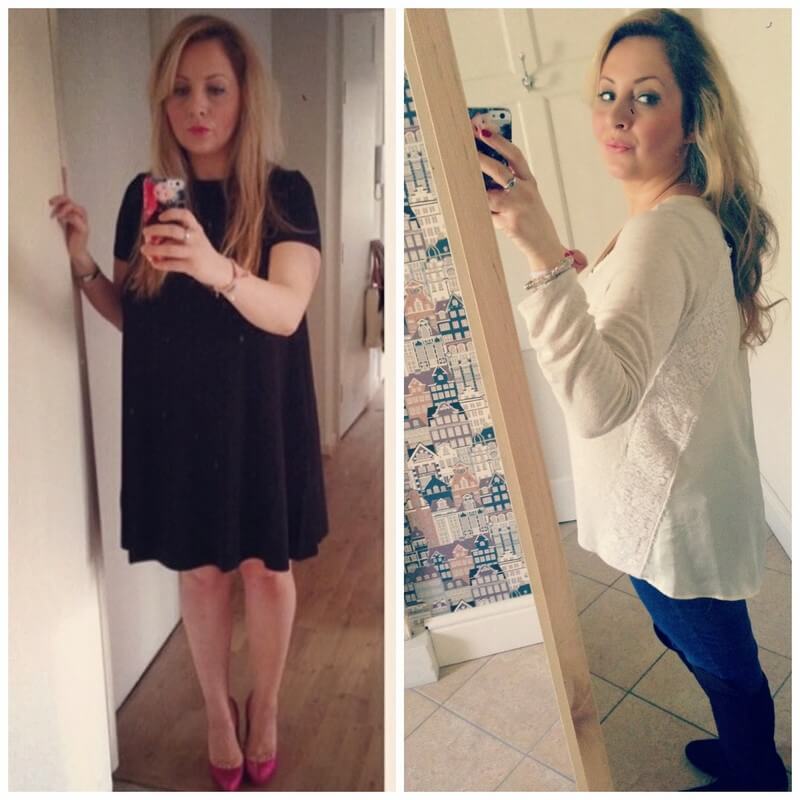 I've had some requests to do some more style posts, so here's what I wore the next day too (on the right) I love this clever
Anthropologie
satin backed swing top which looks like a plain cream top from the front but the back is a whole other story.......
My jeans are
ASOS Ridley Jeans
- ultra skinny high waisted in Rich Blue. These are a real find, so reasonable and they don't lose their shape at all, they are just as good as any high end jeans I have bought in the past. These are the Ultimate mummy jeans for me because they don't sit under my c-section scar, fall down and then give me builders bum!!
Oh and my boots are from H&M and were a total bargain, I have worn them to death since buying them, before Christmas.
Back to the weekend: Of course there was no chance of a lie in next day, my body clock woke me up early as usual! So after an Abba dance class and some lunch, I hopped back on the train to my lovelies back in London. I had only been away 24 hours and despite Skyping them 3 times PLUS numerous phone calls and What's App conversations, I missed them like mad and couldn't wait to get home. That said, I think it did me a whole lot of good to go away too and I learnt a few things along the way. As my friend pointed out ' It doesn't make you a bad mother to spend some time away from your little ones. It's ok to admit that you need a break!'. Not to sound overly dramatic but being away even just for a night made me thankful for what I have, I am lucky to have a great husband who is such a hands on Dad. Equally I think it also did Mr Jones good to have some time at home too and appreciate what I do day to day!
I also loved being back in Bath, my old University town and London seemed very grubby depressing upon my return. I think that perhaps I am ready to move out of town and have a little more space and fresh air.
When, did you first leave your little ones overnight?