#CityCountryLife is a series run by myself and my friend
Lizzie
. Living in the heart of London, I write about life with kids in the capital city and Lizzie writes about all the wonderful things that country life has to offer.
Rufio, like most two year old boys, is obsessed with Fireman Sam and Fire engines in general. So many people have told me that if you head over to your local fire station, you can have a tour if they're not in the middle of an emergency. I have yet to try this out but the weekend before last, we discovered that there was an open day at Fulham Firestation, a perfect opportunity to pay them a visit!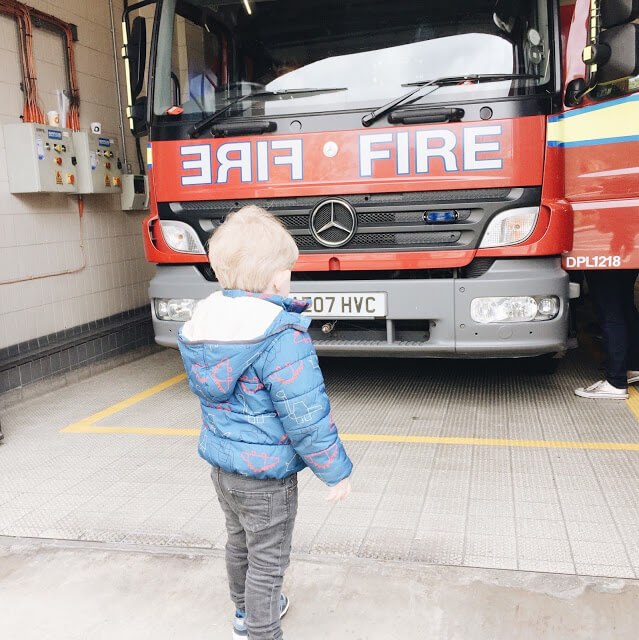 There were two fire engines that the kids could climb inside, take a look around and get a photo. In typical London fashion, there was an enormous que, but we all waited patiently for 45 minutes so that Rufio could pretend to drive a fire engine, the smile on his face was worth the wait.
Afterwards there was a a mini fair at the back of the fire station, with rides, and even a petting zoo. These guys even got to try out candy floss for the first time!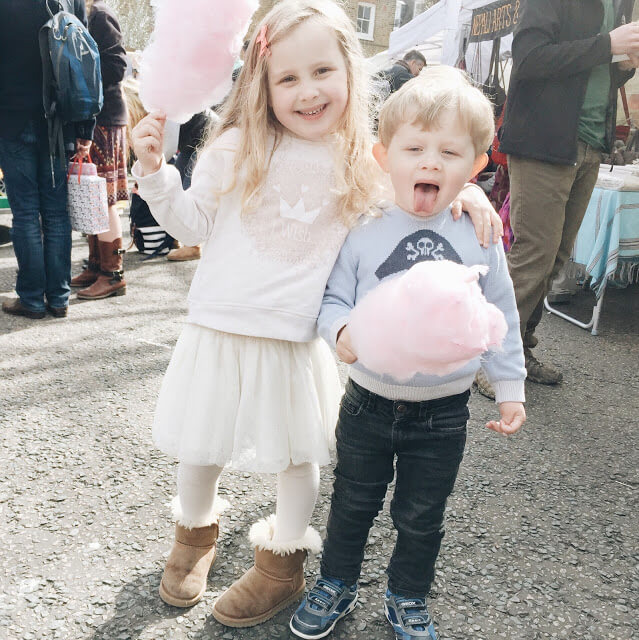 What have you been up to? Don't forget to link up your City/Country posts with us via the link below: